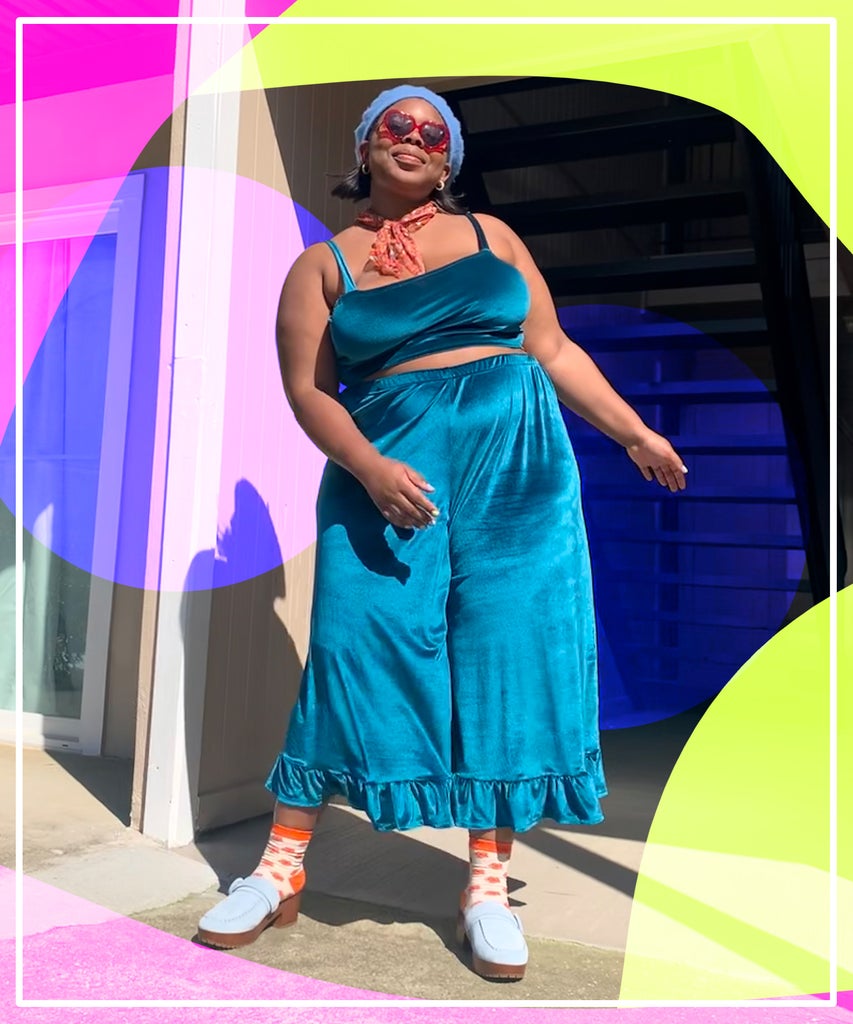 I really miss getting dressed! Don't get me wrong, I love the latest style shift towards sweat-shorts, robes, and activewear that was born out of spending a lot more time at home — but, there's something irreplaceably special about putting together a really cute look and taking it out into the world. With the vaccine rollout making socializing with friends a tangible possibility, I'm now finding myself dreaming more and more about all the fabulous plus-size outfits I'll finally be able to wear. Ever since I was a kid, I've had a passion for trying out funky new fashion combinations — but, as a plus woman, finding the pieces for bringing my style visions to life has often felt like solving a particularly tricky jigsaw puzzle. Although there's been a gap in fashion for excellent plus-size retailers, brands are finally starting to step up their inclusive offerings. Since I know firsthand how frustrating it can be to fully express yourself with what's available, I'm sharing the plus-size outfit picks that I've been loving and wearing in hopes that they help to inspire you. Below, discover five of my favorite looks of the month along with corresponding shopping suggestions for how to recreate them. I've put together everything from a Y2k-inspired vibe to some 90s-style street glam and even an ode to Emo. 
Y2K FTW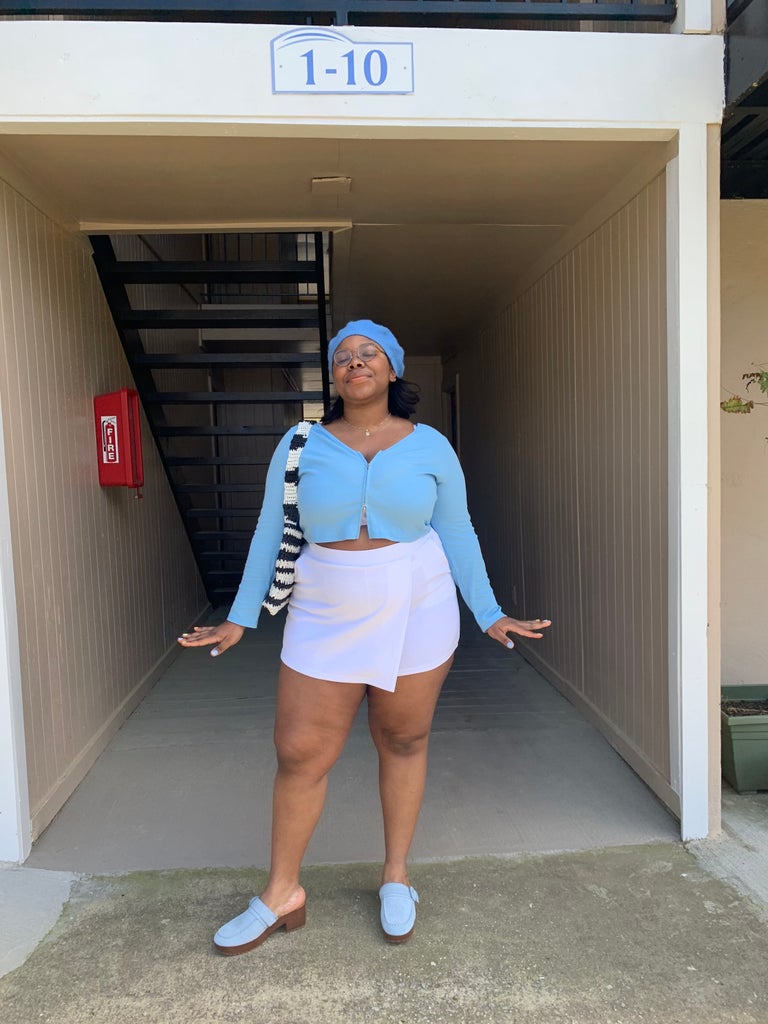 Who doesn't love an early 2000s vibe! I had a lot of light blue pieces in my wardrobe that I thought would complement the white skort well. I chose to pair this outfit with a blue beret, but you could easily use cute butterfly clips or a claw hair clip for just as much of an early aughts vibe.
Emo Phase II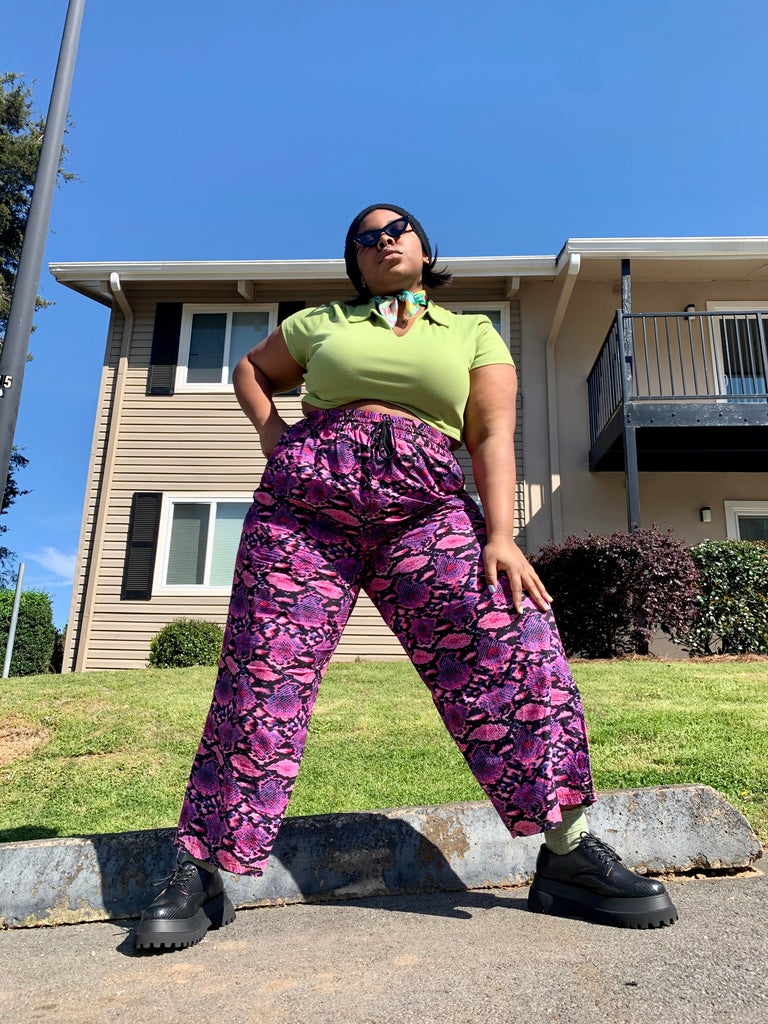 I don't know about you all, but I definitely had an emo phase in middle/high school. Although it's been a while since I jammed to the overly self-indulgent emo music that makes up the pop-punk genre, something about a global pandemic really brings out the angst. I rang in my adult emo phase with funky animal print pants and a green cropped top. The pair I'm wearing is almost sold out, so check out the fun zebra printed pair I've picked out for a similar sort of feeling!
90s Street Glam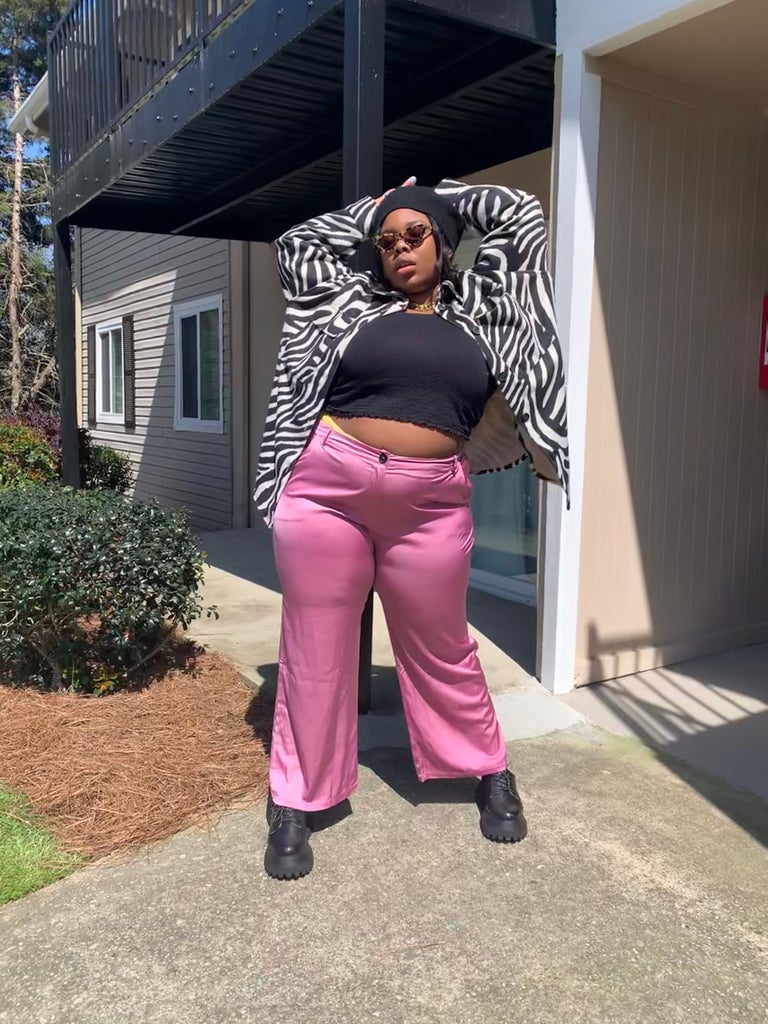 The oversized shacket and roomy pants paired with the beret are definitely perfect for channeling that grungy 90s energy. You can find my specific shacket here, but there are a lot more sizing options with this cute brown zebra-print one carried at Missguided.
Checks Out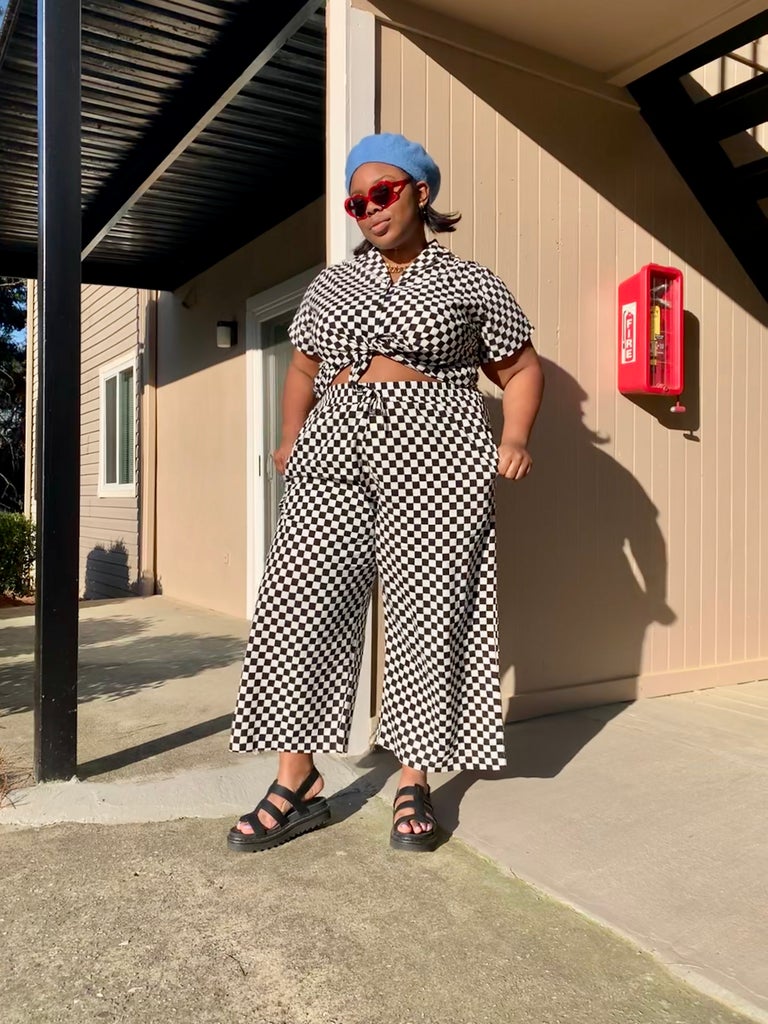 Wray is one of my favorite bands of all time. They have these fun checked sets in up to a 5X which would include just about everyone out there. Pair this with some easy sandals and some fun, loud accessories.
Feeling Groovy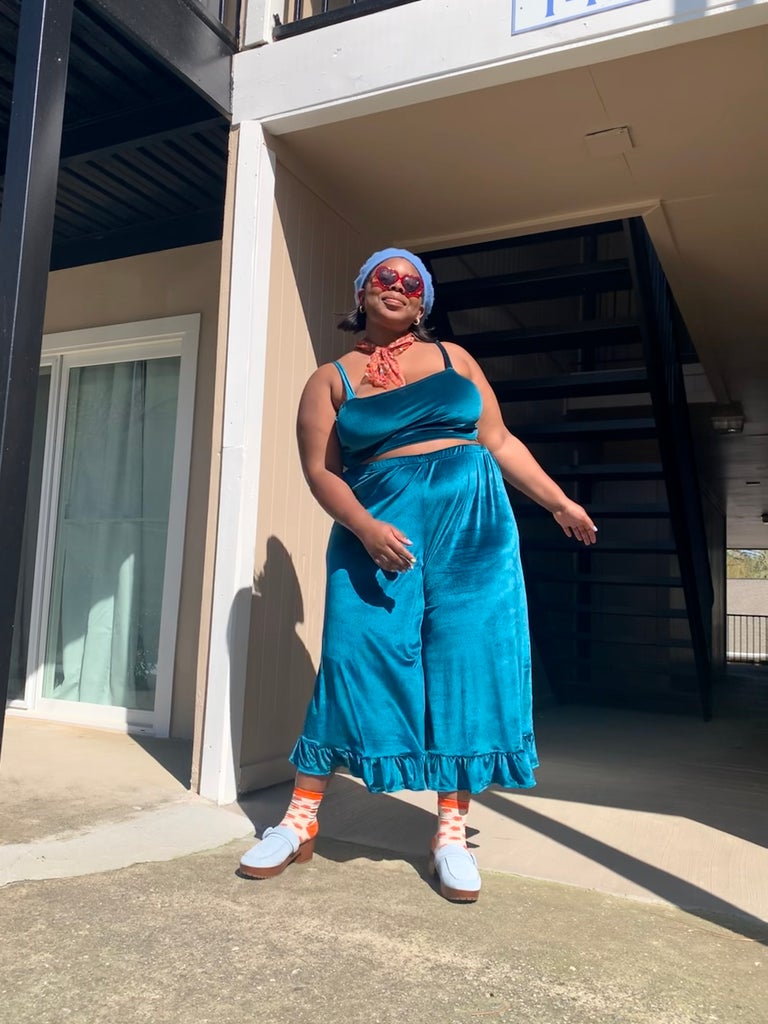 This outfit will have you feeling groovy and "Love Shack" ready! This set is made-to-order from K.S. Garner. Kelsey Garner runs a slow fashion miracle that is ultra size-inclusive, and they also take custom measurements as well. The beret, socks, clogs, and heart-shaped sunglasses are the type of fun accessories to take any outfit to the next level.
At Refinery29, we're here to help you navigate this overwhelming world of stuff. All of our market picks are independently selected and curated by the editorial team. All product details reflect the price and availability at the time of publication. If you buy something we link to on our site, Refinery29 may earn commission
Like what you see? How about some more R29 goodness, right here?
10 Top Spots For Sustainable Plus-Size Clothing
A Guide To Plus-Size Retailers Who Do It Right
I Tried Plus-Size Activewear From Top Brands IRL