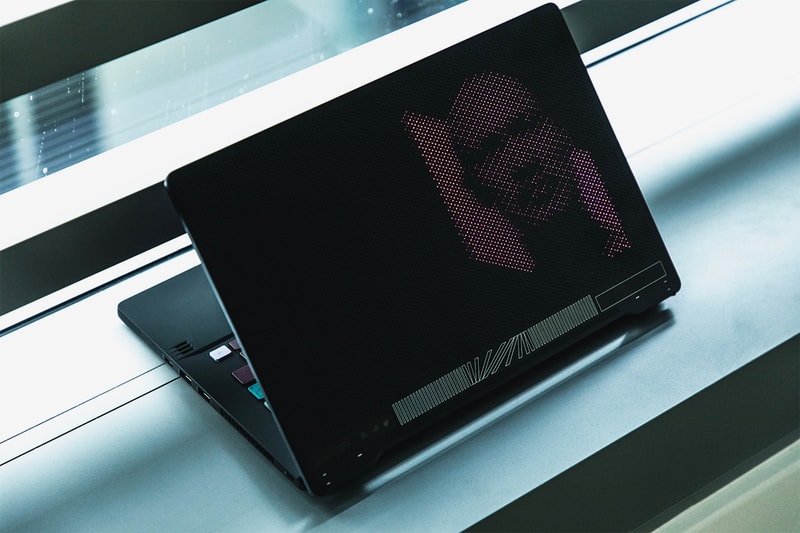 After Errolson Hugh's ACRONYM label teased its latest collaboration with ASUS's gaming sub-brand ROG which took the majority of fans by surprise, we now take a closer look at the product and the multitude of details. With a retail price of $2,500 USD, the ACRONYM ZEPHYRUS G14 laptop is essentially an ASUS ROG G14 unit that normally retails for around $1,500 USD but includes a number of modifications to fit the techwear brand's aesthetic. This means you will find the same specifications in the form of a GeForge RTX 2060 GPU, a Pantone-validated 14" IPS-level QHD 60Hz display, a LED AniMe Matrix side, and an 8-core AMD Ryzen 9 processor. Ultimately, ACRONYM has added its visual touch as well as some bonus content to what many would consider one of the best performing gaming laptops in the market right now.
ACRONYM is no stranger to out of the box collaboration projects as we've seen on releases with the likes of ROBORACE and Hideo Kojima's Death Stranding video game, however, this gaming computer might be its most intriguing as it paves a new way of possibilities for fashion brands to work with tech companies. We have already seen several fashion brands collaborate within the tech world such as Saint Laurent x Bang & Olufsen or Hermès x Apple but this ACRONYM effort takes it to another level on the integration front. Aside from the visual cues, branded packaging and recyclable concepts (the Airpak doubles as a reusable laptop sleeve), users are treated to a plethora of ACRONYM-specific functions within the unit. For example, the Anime Matrix, which is an LED display on the laptop case, has been customized so you can apply some unique designs like a holographic Errolson Hugh in a vivid manner.
Furthermore, Errolson's brother Harlan had a large part to play in the software side of things as the computers come with an organizational system called TheBrain that then provides access to a mysterious portal called AEXONET. We are yet to see what this will further develop into but users should expect to have access to further content and functions in the future using this.
Check out the detail images above and head over to the dedicated microsite to find out more details on where to purchase the ACRONYM x ASUS ROG ZEPHYRUS G14.
Click here to view full gallery at HYPEBEAST