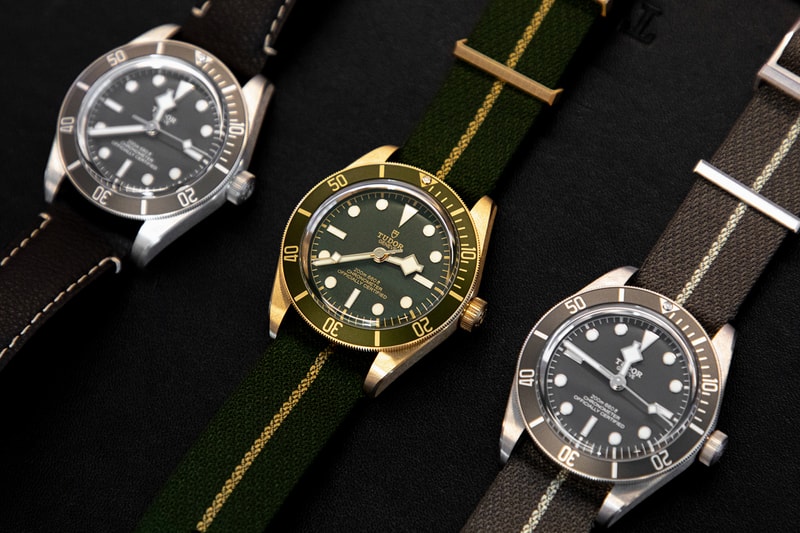 Following up with the Closer Look at this year's Rolex releases, we now take a look at its sister watch brand, Tudor.
This year's Watches and Wonders saw big changes as well as small tweaks to the mainstay models — the Black Bay Fifty-Eight, the Tudor Black Bay 32, 36 and 41, and the Tudor Black Bay Chrono (relaunch). Starting with the Black Bay Chrono, not only has Tudor released dial colors in the timeless "Panda" combination, but the entire case has been slimmed down from its 2017 version. Although still considerably chunky, this robust design is in line with the sports watch's heritage, and perhaps, moves us closer to see a Big Block reissue in the coming years. Priced at just over $5,000 USD there's a lot of value in this timeless, in-house movement-powered chrono.
The biggest update came to the Black Bay Fifty-Eight line where precious metals came out to play. One of the more unusual but delightful surprises was Tudors all-silver case update for the Fifty-Eight. 925 silver was chosen as the material of choice for a 39mm case with a display back, and while silver is softer than stainless steel, it does have its benefits as being a lighter metal — not to mention you don't often see a silver dive watch. Matched with a matte gray bezel and dial combo that's slightly faded, this one is a real looker… if you can tolerate the scratches. On top of 925 silver, the watch also has been remade in an 18K gold version with a lucky green dial and bezel combo. Depending on the lighting, this watch goes from vivid emerald to an almost dark Sacramento Green.
The Tudor Black Bay 32, 36 and 41 now all come in an all-new silver dial. This subtle tweak blends the dial with the polished bezel for a nuanced look. This Tudor-equivalent to the Rolex Explorer just got a little more understated and is for those looking for a subtle tool watch.
In other watch news, here are 10 of the best new green dialed watches.
Click here to view full gallery at HYPEBEAST