In 2016, when the late Vogue Italia editor-in-chief Franca Sozzani passed away just a few days before Christmas, the fashion industry's lights dimmed. Sozzani, a guiding force for so many in the field, was known by Italians as the "Lady of Fashion," but for those of us admiring her legacy from afar, she was more than that: she was the future of fashion. The Italian editor pushed boundaries, forced conversations, and added dreamlike qualities to some of the more sobering ideas that have to do with style and what clothes mean to the zeitgeist at large.
But Sozzani was also a dedicated philanthropist. She was awarded the Legion of Honor, the highest order of civil merit, by former French president Nicolas Sarkozy. She was a United Nations Goodwilll ambassador. She was a global ambassador against hunger for the UN's World Food Programme and was awarded the Swarovski Fashion Award for Positive Change. Sozzani was a founding member of Condé Nasts International's Child Priority, a nonprofit for underprivileged children with extraordinary talents, a frequent collaborator with AIDS organization Convivo, and the president of the European Institute of Oncology Foundation.
Though bittersweet, it makes sense, then, that her son Francesco Carrozzini teamed up with luxury Italian e-tailer YOOX to sell a curated selection of pieces from her private collection of clothes and accessories. All of the proceeds will be donated to the Franca Sozzani Fund for Preventive Genomics at Bringham Women's Hospital. The goal, of which this YOOX partnership contributes to, is to endow the the Franca Sozzani Chair at Harvard Medical School within three years.
The collection features more than 390 pieces of Sozanni's clothing, from ready-to-wear to haute-couture, and 190 accessories. And it's organized by themes that are reflective of Sozzani's imagination: The Eclectic, The Londoner, The Black Tale, The Unconventional, The Dream Dimensions, and more. The array of designers include, but are certainly not limited to, Sozzani's go-to labels: Prada, Miu Miu, Valentino, Yohji Yamamoto, Lanvin, Marni, and more. A biography written by Sozzani's son also launched alongside the collection, Franca: Chaos & Creation, and is available for purchase on YOOX.
In the slideshow ahead, we selected some of our favorite items from the sale, including an interview with Federico Marchetti, founder of YOOX and CEO of YOOX NET-A-PORTER Group, and Francesco Carrozzini, Sozzani's son. Their sentiments and memories of Sozzani are not only touching, but recall the impact Sozzani had on those around her.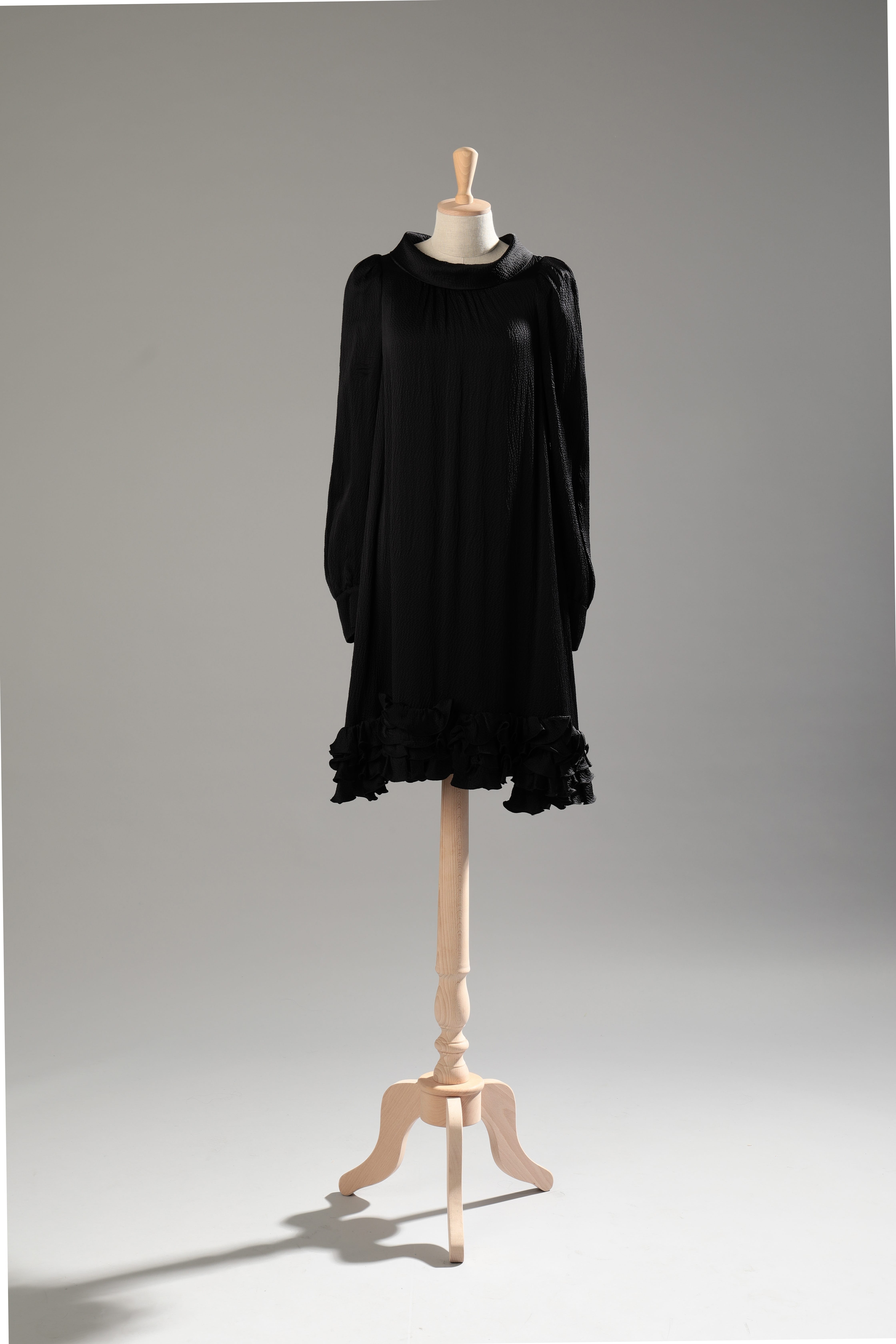 Like what you see? How about some more R29 goodness, right here?
This Is The Most Popular Shoe Trend, According To NYFW Street Style
Calling It: This Unexpected Jacket Shape Will Be Spring's Sleeper Hit
All The Wardrobe Essentials You Should Buy Up This Week