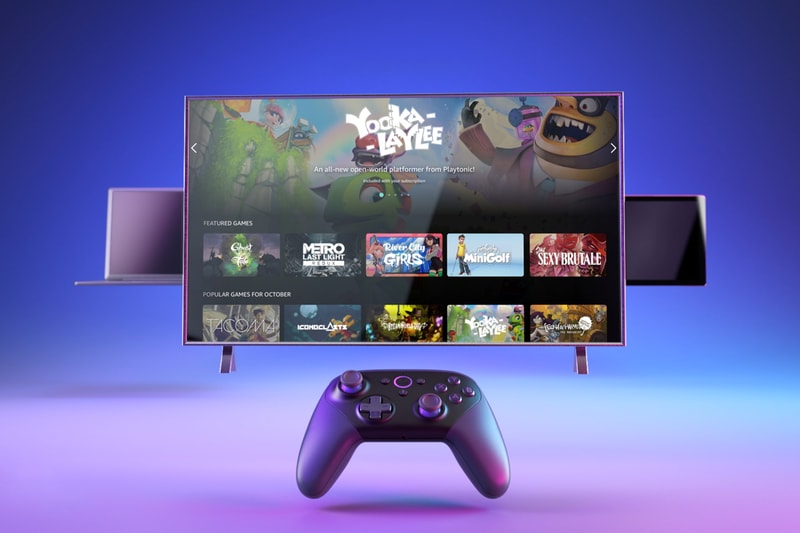 Amazon has announced its upcoming cloud gaming service, Luna, which is poised to debut on PC, mobile, and on the company's Fire TV hardware soon. Luna will be playable on Fire TV, Apple Mac, and Windows PC, as well as on Android and iOS mobile devices. Amazon noted that all iOS platforms will access Luna "through web apps" as opposed to on the App Store to avoid Apple's cloud-based game streaming rules.
Amazon will offer subscriptions to "game channels" through its new platform, one of which is called Luna Plus that'll feature games like Resident Evil 7, Control, Panzer Dragoon, and more, with new titles slated to arrive over time. Luna Plus subscriptions will cost $5.99 USD a month during Amazon's early access period, which will allow subscribers to play over 100 games currently available on two devices at the same time while offering 4K resolution and 60 fps refresh rates "for select titles."
Amazon will also present a Ubisoft game channel will the publisher will offer "access to their favorite Ubisoft titles in up to 4K resolution, mobile gameplay, and access to new titles when the channel launches like Assassins Creed Valhalla, Far Cry 6, and Immortals Fenyx Rising the same day they release." Amazon says more publisher-specific channels are in development that'll let players access titles from their favorite companies.
Amazon announced its own Alexa-enabled Luna Controller for $49.99 USD during the early access period. According to the company:
Luna Controller is Alexa-enabled and connects directly to the cloud to effortlessly control your game, featuring a multiple-antenna design that prioritizes un-interrupted Wi-Fi for lower latency gaming. In fact, our testing showed a reduction in roundtrip latency when playing Luna Controller with Cloud Direct vs. Luna Controller via Bluetooth, with reductions of between 17 to 30 milliseconds among PC, Fire TV, and Mac. Because the Luna Controller connects directly to cloud servers, players can easily switch between screens — such as Fire TV to mobile phone — without additional pairing or configuration changes.
Lastly, Luna also connects to Amazon's Twitch platform similar to Google Stadia's integration with YouTube that'll allow users to jump into games from Twitch streams.
The service will be available for the "introductory price" of $5.99 USD per month, and starting today, customers in the U.S. can request an invitation for early access to Luna,
In other gaming news, Microsoft recently announced its own cloud-based gaming service.
Click here to view full gallery at HYPEBEAST