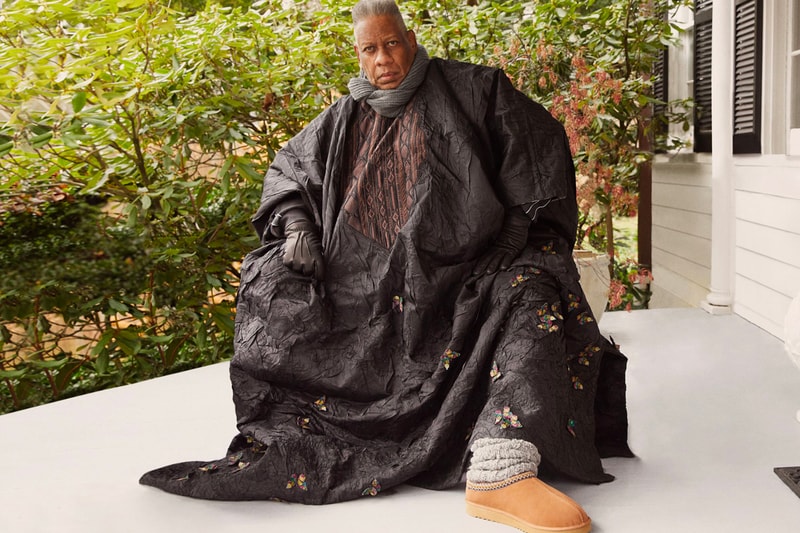 André Leon Talley is the new face of UGG. The fashion journalist-turned industry icon was tapped by the footwear brand to be the latest star of its FEEL campaign, highlighting stories from influential industry personalities about their lives, creative influences and reflections on their work. The photoshoot took place at Talley's home in White Plains, New York and features Talley wearing legacy Ugg styles like the Neumel and Tasman slipper as well as his personal Ugg boots.
The former American Vogue editor-at-large has been known fan of Ugg boots for sometime, even wearing his pair to sit front row at fashion weeks. "UGG is comfort food for my feet," Talley said in a press release. "It's intelligent. It's comfortable and it's full of style."
And Ugg for its part is happy to have him on board. "André Leon Talley is an inspiration. His story has been told many times, and rightly so, because his accomplishments are unique and meaningful," said brand president Andrea O'Donnell in the same statement. "Not only has he changed the fashion industry and left his mark in today's culture, but he's done it by being himself, without a single regret."
Talley's 2020 memoir, The Chiffon Trenches, details a few of the hurdles in his rise through the fashion industry's elite ranks including clashes with Anna Wintour, who he worked and clashed with during his time at Vogue; Wintour released an internal memo admitting to "hurtful and intolerant" actions shortly following the book's release, which came on the heels of other publishing industry shake-ups following the resurgence of #BlackLivesMatter.
Click here to view full gallery at HYPEBEAST