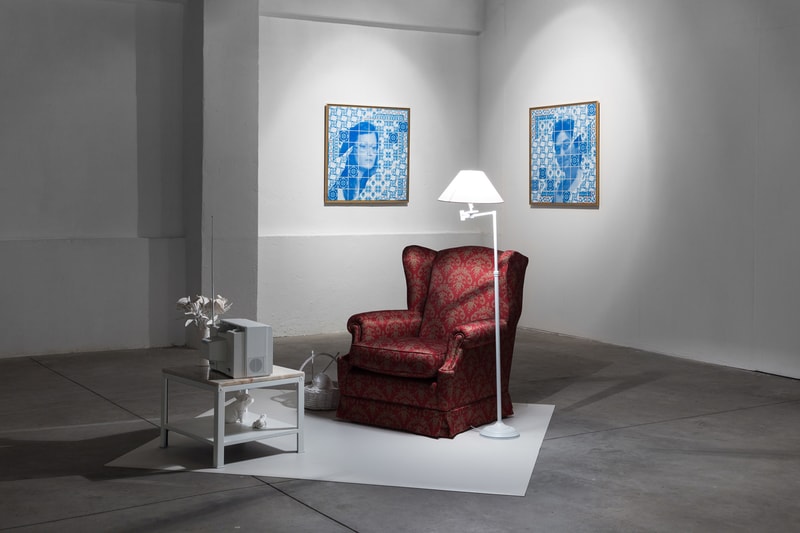 Portuguese visual artist Diogo Machado, aka Add Fuel, is best known for his interdisciplinary artworks that reimagine traditional tile designs and that of the Portuguese tin-glazed ceramic azulejo — a glazed colored tile often used in Spanish and Portuguese establishments. In his studio practice, Add Fuel injects contemporary elements such as vector-based illustrations and his stencil-based street art to bring dynamism to more traditional patterns and tessellations.
Add Fuel will soon be showcasing new tile designs as part of a 48-hour online viewing room hosted by Underdogs Gallery. Entitled "Chronos Redux," the presentation will feature the artist's latest takes on tile designs with new compositions and color schemes. "His multi-layered patterned compositions create a poetic rhythm that plays with the viewer's perception and the possibilities of interpretation," said the gallery in a statement.
In the online viewing room, people will be able to reserve pieces they are interested in directly with the gallery. The gallery will be in communication with the buyer to close the purchase. If the buyer is no longer interested in the piece, the gallery will contact the next person on the reservation list.
Head to Underdogs Gallery's website to learn more about "Chronos Redux" that will run from March 6-7. Elsewhere in art, Easy Otabor's Anthony Gallery launched its inaugural exhibition of the year entitled "SOMETHING ABOUT US" that features diverse works celebrating Black culture.
Click here to view full gallery at HYPEBEAST