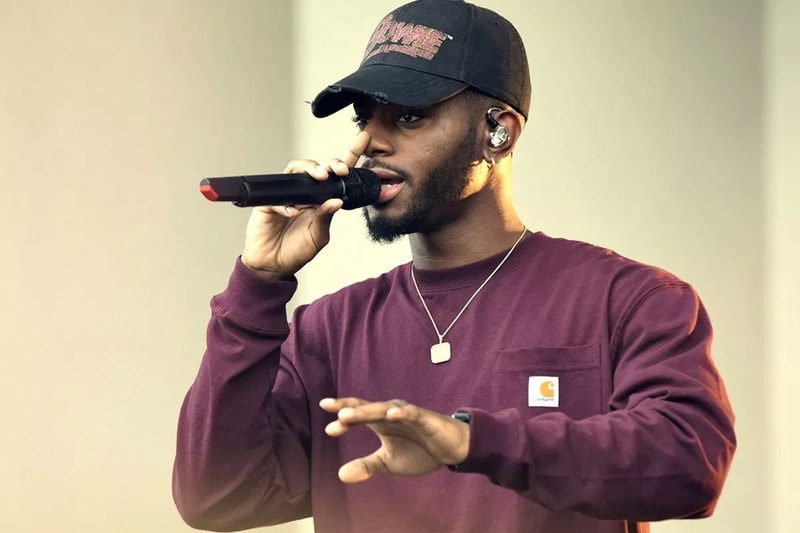 2020 has been the year of no concerts and festivals, but it's also proven to be the year of the instant deluxe album. If a high-profile artist is releasing a full-length, you can pretty much bank on a subsequent deluxe version adding anywhere from a handful of additional songs to an entire album's worth of bonus material. And while this has drawn the ire of skeptical music fans for being a rather transparent play to get streaming numbers up, there are also plenty of albums that have had solid deluxe offerings.
Bryson Tiller is announcing that he'll be doing the same, but for TRAPSOUL, his notable debut that dropped over five years ago. It will hold fans over until his upcoming and untitled new album releases later this year. (Lil Wayne is reportedly doing the same for his Tha Carter V album which was marred by a high-profile legal feud with Birdman, leading to delays and an entirely different tracklist.)
"Before we get into my new album, I wanna celebrate with this special edition of my debut album Trapsoul," Tiller said in a recent tweet. "Featuring a few songs that didn't quite make the cut. Y'all asked for these on All Platforms and they'll finally be yours this Friday. Thank you!" A TRAPSOUL (Deluxe) edition is a solid way to continue the momentum Tiller has built up in recent months after his three-years absence. Not only will it inspire some nostalgia in fans that were initially drawn to his signature sound, but it will serve as a nice backdrop to show his growth with new releases like "Inhale" and "Always Forever".
TRAPSOUL (Deluxe) will be available on all streaming platforms this Friday, September 25. Songs include "Just Another Interlude," "Self-Righteous," and the "Rambo" Remix featuring The Weeknd. Stay tuned for more. In other music updates, The Weeknd's "Blinding Lights" has earned the title as the longest-running top-five entry on the Billboard Hot 100.
before we get into my new album, I wanna celebrate with this special edition of my debut album, Trapsoul. Featuring a few songs that didn't quite make the cut. Y'all asked for these on All Platforms and they'll finally be yours this Friday. thank you! pic.twitter.com/8MJ5rC5jYB

— tiller (@brysontiller) September 23, 2020
Click here to view full gallery at HYPEBEAST