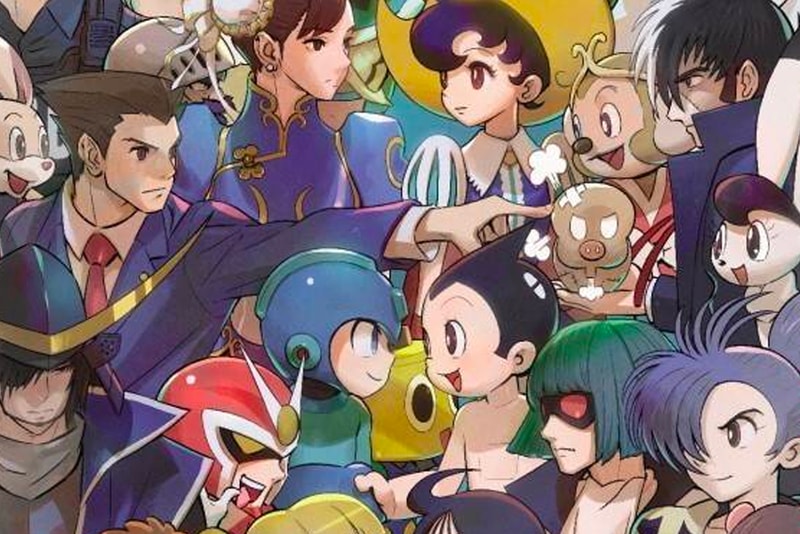 Capcom has teamed up with Osamu Tezuka's estate, whose works have earned him the title of "the Godfather of Manga," for a crossover art exhibition where artists from both sides will be drawing each other's works.
The exhibition will take place at the Osamu Tezuka Manga Museum in Takarazuka, Hyogo Prefecture, Tezuka's childhood home town. Capcom's illustrators will be drawing Tezuka's most iconic characters — Astroboy, Black Jack, Dr. Tenma and Robita, to mention a few. Artists from Tezuka Productions will be having their take on Capcom characters, like Megaman and various Street Fighter heros, in place of the late artist, who died in 1989. The exhibit's promotional poster was drawn by one of Capcom's designers Bengus, offering a vibrant mashup of various characters that appear to share some aesthetic similarities.
The Capcom vs. Osamu Tezuka Characters exhibition will run from October 23 to February 23 at the Osamu Tezuka Manga Museum in Japan.
In case you missed it, Capcom's Monster Hunter: Rise will be exclusive to Nintendo Switch.
Osamu Tezuka Manga Museum
7-65 Mukogawacho, Takarazuka
Hyogo, Japan
Click here to view full gallery at HYPEBEAST