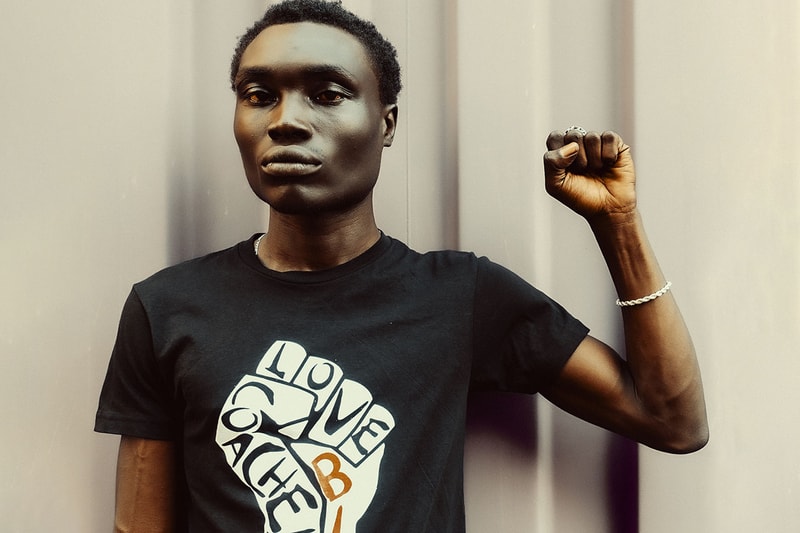 Known for events as varied as Coachella and Camp Flog Gnaw, Goldenvoice is a longstanding event organizer with roots in nearly all elements of popular culture. In light of the American Black Lives Matter protests this past summer, a fellowship of the company's Black employees have teamed to address an area they perceived as lacking — representation — by forming Goldenvoice BLACK. To kick off autumn, the team selected a crew of emerging Black designers to create merch that coincides with Goldenvoice BLACK's inclusive mission, yielding a brief selection of thoughtful graphic designs to be issued as part of Coachella's merch line.
Each participant explained the ethos behind their designs to HYPEBEAST, reflecting on the nature of their artwork and the community it aims to uplift. For instance, Bricks & Wood was inspired "by the idea of what a Black Coachella would feel and look like," they told HYPEBEAST. "Our dream festival brought to life through our eyes, for our people. Being alumni of the It Takes A Village foundation, it was only right to bring this fantastical celebration of Black culture & music to life."
Bricks & Wood for Goldenvoice BLACK
When creating her design, "I thought of the inequality in the world," explained Diana Boardley, the first woman to design merch for Coachella. "The fist represents strength, the words Coachella dance from thumb to wrist and the 'BLM' in red for lives lost and love needed. Black lives do matter, love and unity."
Diana Boardley for Goldenvoice BLACK
"The rebellion and Renaissance of the U.S has become US," asserts Nicholas Mayfield. For we will build/fight and create and never deflate. For Black lives are 'your' history that matters."
Nicholas Mayfield for Goldenvoice BLACK
"I'm speaking directly to the music fans of Coachella so they can understand that classism, sexism, homophobia are also not acceptable when we're talking about BLACK LIVES MATTER and EQUALITY," says Supervsn. "There are NO EXCEPTIONS. BLACK IS BLACK. PERIOD. [As] JAY-Z said, 'Either love me or leave me alone!'"
Supervsn for Goldenvoice BLACK
The collection launches on Coachella's Goldenvoice BLACK web store today, with all profits benefitting both the artists and a charity of their choice. Specifically, Bricks & Wood selected Dreamhaus, Diana Boardley chose Sole Folks, Nicholas Mayfield is supporting Black Design Collective and Supervsn elected to benefit Living Through Giving.
Elsewhere, Misan Harriman's Black Lives Matter photographs were announced as one of Sotheby's next sales.
Click here to view full gallery at HYPEBEAST