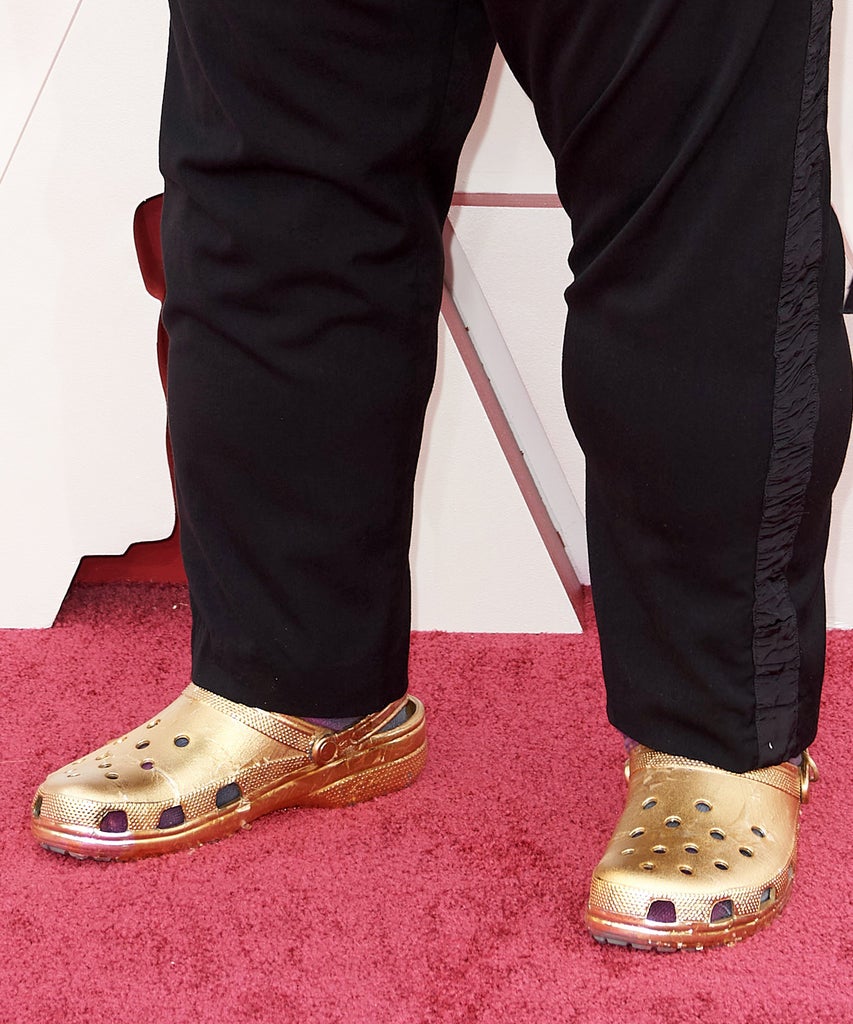 Last month, the 2021 Academy Award nominees were sent a letter stating that the 2021 Oscars had a dress code. "We're aiming for a fusion of Inspirational and Aspirational," the letter said, "which in actual words means formal is totally cool if you want to go there, but casual is really not."
Apparently, Questlove didn't get the memo since he showed up on the red carpet wearing Crocs. Or maybe he nailed the dress code. Rather than opt for any pair of gardening shoes, Questlove brought out a pair in gold and paired it with an all-black ensemble that screamed evening wear. Not to mention, it was only four years ago that Balenciaga sent Crocs down the runway in Paris. Plus, gold was the biggest color trend of the night.
Still, not everyone agreed with Quest's fashion choice. One person on Twitter claimed this was a DIY job, a bad one at that, tweeting, "Sir! Your spray paint is chipping off your Crocs."
Sir! Your spray paint is chipping off your crocs. pic.twitter.com/Hvw7Eduy2h

— Justice served! 🖤✊🏾 (@raynebowmom) April 25, 2021
Most though were happy to see Questlove put comfort first while still staying on-trend — and we can't help but agree.
Questlove's golden #Oscars crocs are guaranteed to make you smile. https://t.co/YkIulRAeyi pic.twitter.com/zB30Dy0oqc

— Vogue Runway (@VogueRunway) April 26, 2021
They used to laugh at me back in high school for wearing crocs. Now look. 🔥🔥🔥

— 约翰 约翰 (@JohnPocasangre) April 26, 2021
He also wasn't the only one who chose to go more casual with his choice of shoe. Nomadland director Chloé Zhao wore a Hermes gown, which she unexpectedly pair with a pair of white sneakers to the awards show where she became the second woman to ever win Best Director.
Chloe Zhao becomes 2nd woman ever to win Best Director Oscar.
And she does it with a powerful, concise speech.
And in sneakers! pic.twitter.com/nTT1vqNT6A

— Julie Cohen (@FilmmakerJulie) April 26, 2021
Chloé Zhao about to win multiple Oscars while wearing sneakers

— Jock Demy (@ThatSashaJames) April 25, 2021
i had already intended only to wear sneakers to formal events due to my busted-ass post-car crash back/legs, but now chloe zhao is my patron saint of the best and smartest style choices

— Anne T. Donahue (@annetdonahue) April 25, 2021
While we've long rejected mandated dress codes in favor of self-expression, we can't help but note that Crocs and sneakers might be the "inspirational and aspirational," not to mention refreshing, fashion this Oscars red carpet needed.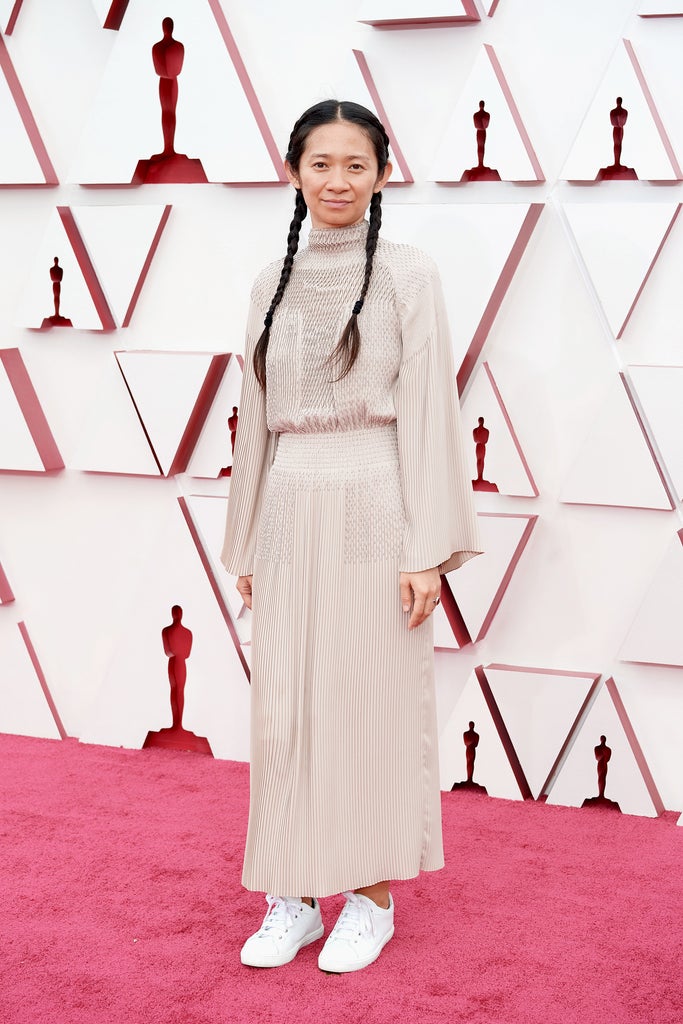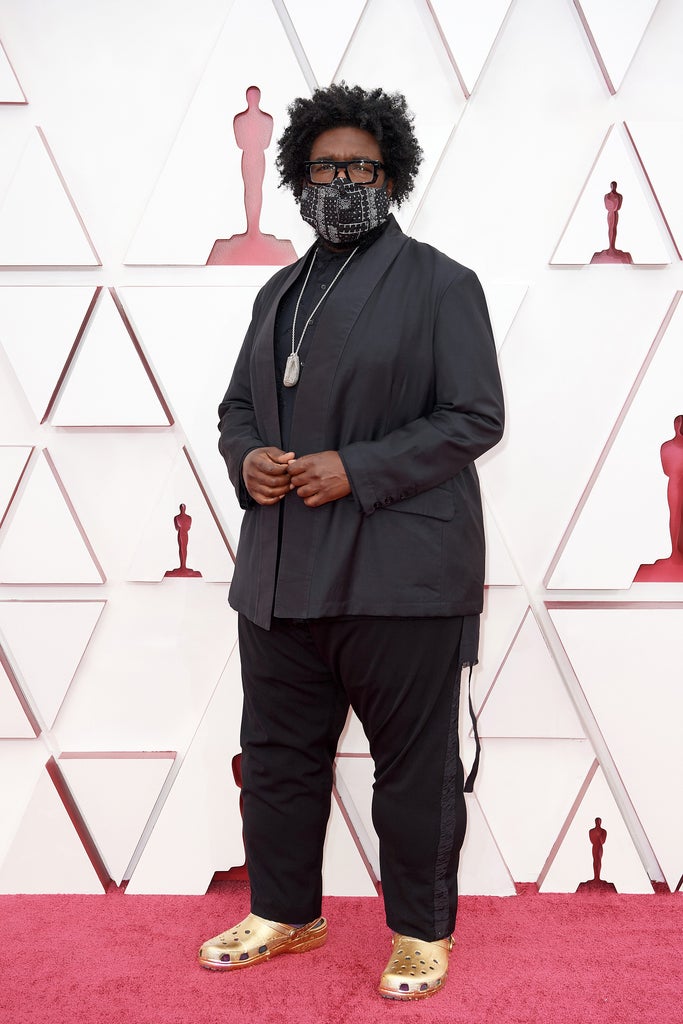 Like what you see? How about some more R29 goodness, right here?
Every Winning Fashion Moment From The 2021 Oscars
The Couples You Love All Hit The Oscars Red Carpet
Carey Mulligan's Oscar Look Was Statuesque