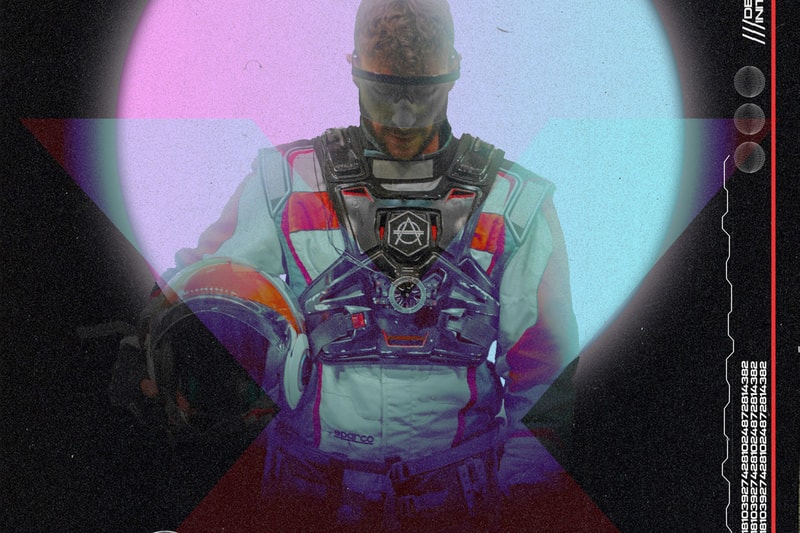 Renowned Dutch DJ Don Diablo is set to release the world's first ever full-length concert as an NFT.
NFTs, or non-fungible tokens, have become a popular collector's items in recent months. HYPEBEAST wrote a comprehensive explainer on the buzzy blockchain asset last month.
While most NFTs are short loops, Don Pepijn Schipper, also known as DJ Don Diablo, hopes to disrupt the NFT space with his hour-long concert NFT titled Destination Hexagonia. The 1 of 1 piece will go on sale through the digital art marketplace SuperRare on April 9.
The feature-length animated live piece will be available on a hard drive that will arrive in a hand-crafted box to the winning bidder. The project was inspired by the DJ's appreciation for filmography and his love of sci-fi films like Star Wars and 2001: A Space Odyssey.
Of the project, the DJ said that he felt "a responsibility to continue to push things further into the future and keep disrupting status quo."
"At this point we almost feel like this particular piece has become priceless because we worked on it for almost a year and put an incredible amount of love and effort into it."
He added that he hoped the lengthy piece will "inspire others to push harder and to think bigger." A large portion of the profits from the sale of the NFT will go toward the DJ's newly-created HEXAGON foundation, which aims to help other artists break into the NFT space.
The NFT concert experience comes at the heels of the DJ's successful NFT titled GΞNΞSIS, which featured a previously unreleased song and an accompanying holographic art piece. The piece sold for $200,000 USD.
Click here to view full gallery at HYPEBEAST