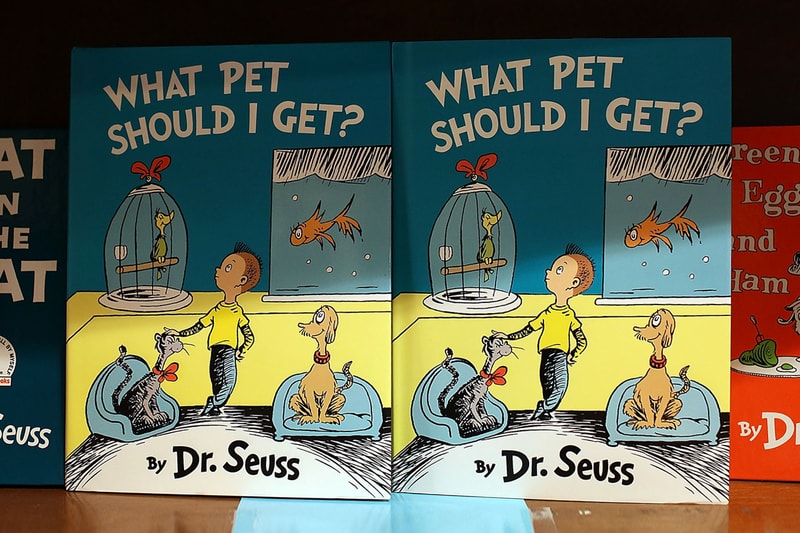 After Dr. Seuss Enterprises' decision to stop the publishing of six titles — And to Think That I Saw It on Mulberry Street, If I Ran the Zoo, McElligot's Pool, On Beyond Zebra!, Scrambled Eggs Super!, and The Cat's Quizzer — online marketplace eBay has decided to also ban the sale of the titles.
Written by Theodor Seuss Geisel some 80 years ago, the titles were some of the most popular kids' books and best sellers for decades. Many Dr. Seuss books were often read in class and circulated throughout the North American school system. In efforts to promote equality and inclusion, the six titles were found to have racist and insensitive imagery, and as Dr. Seuss Enterprises said in a statement, "These books portray people in ways that are hurtful and wrong."
With the ending of these six titles, many flooded to eBay to list their books with copies going for a much as $450 USD, just before they were removed. Other marketplaces like Amazon saw a surge of 5.7 million percent for just one of the books. This decision from eBay to remove "Offensive Materials" is not sitting well with some as they are lumping the move with cancel culture and deletion of something with historical significance. Others agree with the decision comparing it to an outdated, dangerous product. Philip Nel, a children's literature scholar at Kansas State University, commented, "In the '50s, cars did not have seat belts. Now, we recognize that as dangerous – so, cars have seat belts. In the 1950s, lots of books recycled racist caricature. Now, Random House is recognizing this as dangerous.
? Fahrenheit 450° Books almost burning.

Look at this from eBay pic.twitter.com/rqoIoeQ8bi

— Adam Townsend (@adamscrabble) March 4, 2021
We now live in a country where "wet ass pussy" can be song of the year, but Dr. Seuss books are getting banned.
Try to figure all that out. pic.twitter.com/YPe2REExtJ

— Sir JohnnyNoble? (@JohnnyNoblebody) March 4, 2021
"Dude, Dr. Seuss isn't being canceled." pic.twitter.com/eUQwZrj1PP

— Logan Ratick (@Logan_Ratick) March 4, 2021
In other book news, Postmates' Don't Cookbook requires no cooking at all.
Click here to view full gallery at HYPEBEAST