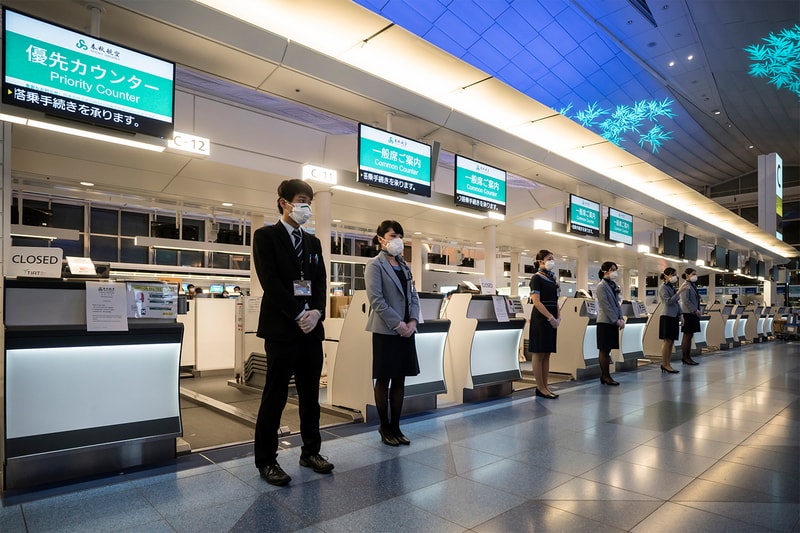 After opening its borders to non-citizens that reside in Japan for work or school, Japan's government is now preparing to fully reopen its international borders for tourists.
With the 2020 Tokyo Olympics scheduled to take place July 23 despite the pandemic, the nation will be lifting the entry ban placed on overseas tourists. Following the lift for non-citizen foreign residents this month, "full-scale" investigations into how and when travel to the country will be possible. Preparing Coronavirus countermeasures for January 2021, the Japanese government is expecting to welcome international travelers once again on a trial basis from April 2021 while staying vigilant regarding the pandemic situation in both Japan and overseas.
According to reports, the new safety measures will cover three steps of a tourist's journey – arrival, stay and departure – will be covered by a health management app and a dedicated "Fever Health Consultation Support Center" for overseas visitors. The download of the health management app will be required to obtain a pre-departure Coronavirus-negative test certificate. Those that test negative upon arrival will not be required to quarantine and simply need to report their health status through the app for 14 days. But those that test positive will need to take on private medical insurance to cover the cost of their medical services.
Despite the rough plan, the government is still figuring out how to ensure people use the app correctly, the number of tourists to allow in for the Olympics and if limits should be placed on tourists while in Japan. Government officials are also noting that the safety measures will continue after the Olympics as Japan looks to revive its once flourishing international tourism industry.
In case you missed it, learn why luxury fashion is investing in Blackpink.
Click here to view full gallery at HYPEBEAST