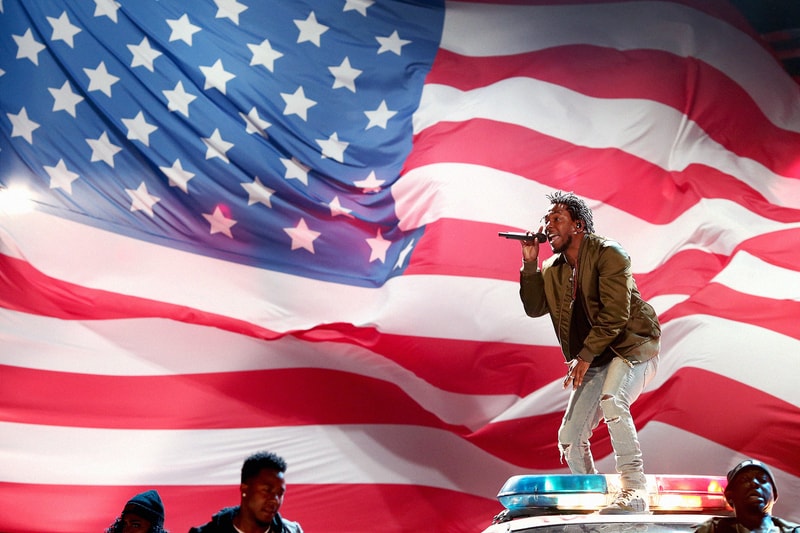 The nationwide protests surrounding the murder of George Floyd continue to move forward and musicians are making sure that they utilize their respective platforms to amplify the voices most integral to the Black Lives Matter movement. After the music industry hosted Black Out Tuesday with #TheShowMustBePaused hashtag in an effort to disconnect from work and reconnect with communities of color, artists returned with moving statements of their own about systemic racism and demilitarizing police forces. Now we're seeing just how integral music is to mobilization as a number of iconic records that defined different eras of social justice are now trending on the charts.
After Run The Jewels announced that their latest album RTJ4 would be free to everyone and released it days early to align with the protests, it charted No. 1 on iTunes in the United States.
Kendrick Lamar's "Alright" from his 2015 GRAMMY Award-winning To Pimp A Butterfly was a unifying anthem for Black Lives Matter protests dating back to the 2016 US Presidential election. The song is now ranking at its highest point on the global Spotify chart at No. 26 as of June 2.
Childish Gambino's "This Is America" was filled with symbolism and overt references to police violence and earned him a No. 1 on the Billboard 100 back in 2018. It catapulted nearly 100 songs to earn the No. 2 spot on Spotify's US charts and earned 1 million streams in a single day.
There were songs from past generations that surprised too, with James Brown's "Say It Loud, I'm Black And I'm Proud" entering the charts for the first time. Plays spiked 455%. "Keep Ya Head Up" by 2Pac was joined by "Don't Shoot" by The Game and "Don't Die" by Killer Mike as songs placing on the charts for the first time. Rolling Stone reported that N.W.A's iconic anti-police brutality record "F*ck tha Police" saw a 272% increase in on-demand audio streams in the past week. Public Enemy's "Fight the Power" was up 89% as well.
Overall, music's importance to protesting social injustices can't be overstated. Stay tuned for more updates. In related news, Charli XCX called upon her LGBTQ+ fanbase to focus support for the Black Trans community during Pride Month 2020.
Run the Jewels (@therealelp & @KillerMike)'s #RTJ4 has reached #1 on US iTunes.

— chart data (@chartdata) June 3, 2020
Kendrick Lamar's "Alright" earns its highest rank of all time on the global Spotify chart (#26 on June 2).

— chart data (@chartdata) June 3, 2020
Childish Gambino's "This Is America" jumps 95 spots to #2 on the US Spotify chart. It earned over 1 million streams yesterday.

— chart data (@chartdata) June 3, 2020
Beyoncé and Kendrick Lamar's "Freedom" returns to the top 200 on the global Spotify chart (691,229 streams on June 2).

— chart data (@chartdata) June 3, 2020
Songs debuting on the global Spotify chart for the first time (June 2):
Say It Loud – I'm Black And I'm Proud, James Brown
Don't Shoot, @thegame
Don't Die, @KillerMike
Keep Ya Head Up, 2Pac
S.O.T.L. (Silence of the Lambs), @Ludacris
16 Shots, @VicMensa

— chart data (@chartdata) June 3, 2020
Michael Jackson's "They Don't Care About Us (Brazil Version)" has now surpassed 700 million views on YouTube.

— chart data (@chartdata) June 3, 2020
Click here to view full gallery at HYPEBEAST