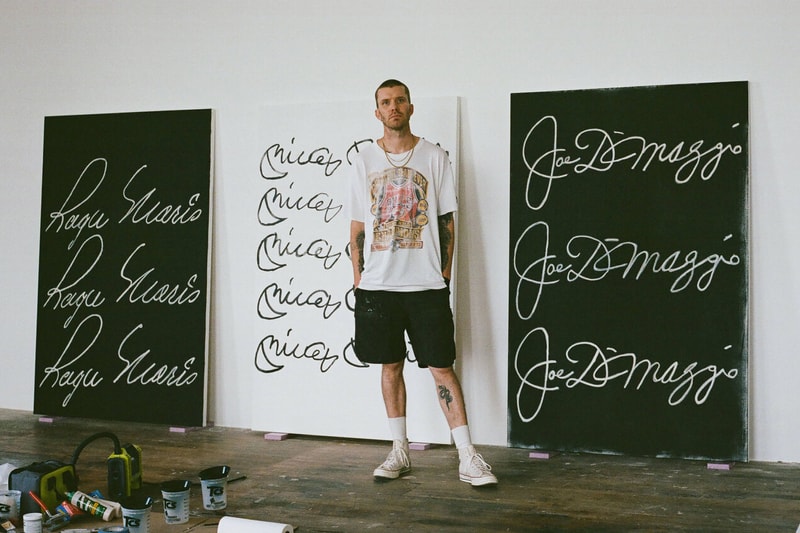 Detroit's Library Street Collective is following up on its January exhibition of artist Tyrrell Winston's sport-themed art by spotlighting his work, processes, inspiration and more in the latest installment of its "Anatomy" series. Though Winston is most known for his sculptures and pieces created using deflated basketballs and used cigarette butts, "Anatomy" digs deeper into the personal ethos of the man behind the art, making for a revealing profile of the artist and adding further context to his work.
Over the course of the "Anatomy," Winston spotlights new works like his "Signing Series" — which sees him add his own autograph to an authentic Michael Jordan signed basketball — invites LSC into his studio, and even conversates with other artists/designers like Virgil Abloh and Daniel Arsham. Winston also shares personal anecdotes, such as how he was influenced by everything from the perfectly imperfect traits of New York Yankees slugger Mickey Mantle to Robert Rauschenberg's Erased de Kooning drawing from 1953.
Head to the Library Street Collective website to see Tyrrell Winston's expansive "exhibit," and for more art news check out what Hank Willis Thomas's For Freedoms Collective is doing to celebrate Indigenous People's Day.
Click here to view full gallery at HYPEBEAST