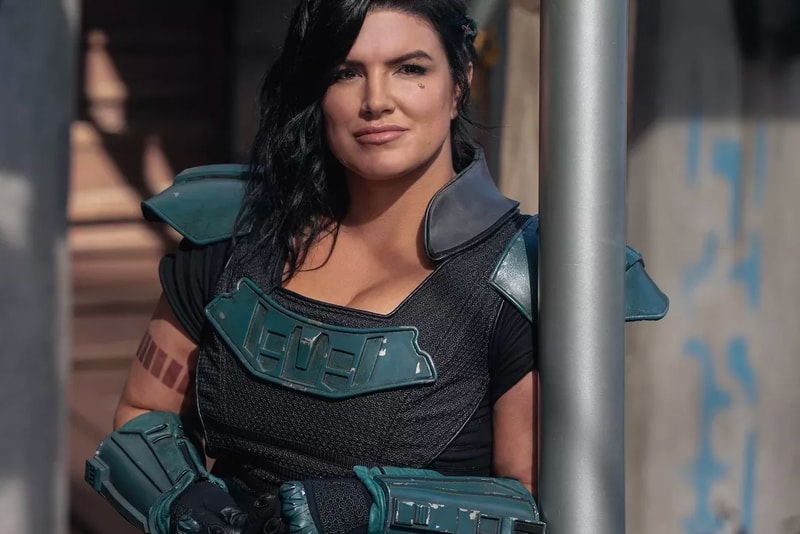 MMA fighter turned actress Gina Carano has just been released from her role as Cara Dune on The Mandalorian.
Deadline reports that a representative from Lucasfilm released a statement declaring: "Gina Carano is not currently employed by Lucasfilm and there are no plans for her to be in the future. Nevertheless, her social media posts denigrating people based on their cultural and religious identities are abhorrent and unacceptable."
The action that caused her abrupt firing was a Tik Tok post that compared today's political situation with Nazi Germany. "Jews were beaten in the streets, not by Nazi soldiers but by their neighbors…even by children. Because history is edited, most people today don't realize that to get to the point where Nazi soldiers could easily round up thousands of Jews, the government first made their own neighbors hate them simply for being Jews. How is that any different from hating someone for their political views," she wrote.
This is a complete 180-degree turn for Carano's acting career as just last December, Lucasfilm was in talks in giving the Cara Dune character her own Disney+ spinoff series.
as a jewish person, this is fucking vile and unnecessary. gina carano needs to be held accountable. the oppression my people have faced because of our religion and ethnicity is NOT the same as political disagreements. pic.twitter.com/ABuM8kO5hM

— sarah ✡︎ (@leiaswinterfell) February 10, 2021
Gina Carano: You all got me fired from The Mandalorian

All of us: pic.twitter.com/W0JfuQ77Oy

— BluRay?ngel (@BluRayAngel) February 11, 2021
In other entertainment news, Pedro Pascal to portray Joel in The Last of Us HBO TV series adaptation.
Click here to view full gallery at HYPEBEAST