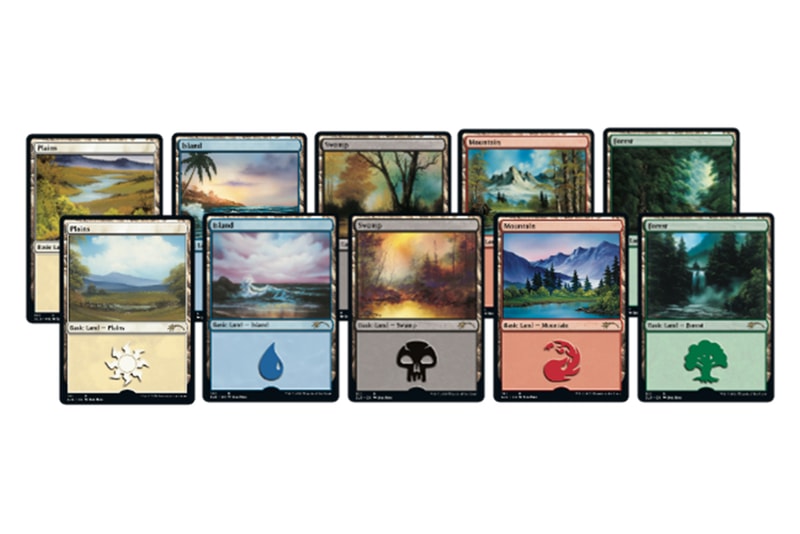 Magic: The Gathering has just announced its celebration plans for the first anniversary of Secret Lair (Secretversary 2020). From now until December 14, it will be releasing five very special out-of-the-box sets with celebrated artists — one of those artists is the late Bob Ross.
Part of the "Happy Little Gathering" Secret Lair collection (Foil and Non-Foil), the set sees ten different basic lands: two Plains, two Islands, two Swamps, two Mountains, two Forests and one Evolving Wilds card—each one with unique artwork by the legendary artist Bob Ross. Known for his calm and realistic landscape paintings, these cards capture the tranquil nature of Ross on limited print cards that will never be reprinted. This set retails at $29.99 USD and $39.99 USD for non-foil and foil, respectively.
On top of the "Happy Little Gathering" series, Secretversary 2020 will also see the "Party Hard, Shred Harder," "Artist Series: Seb McKinnon," "A Box of Rocks," and "We Hope You Like Squirrels" collections. Those looking to learn more about these limited-edition sets can visit WIZARDS.
In other gaming news, this Demon Slayer Rubik's Cube was meant to be solved on the go.
Click here to view full gallery at HYPEBEAST