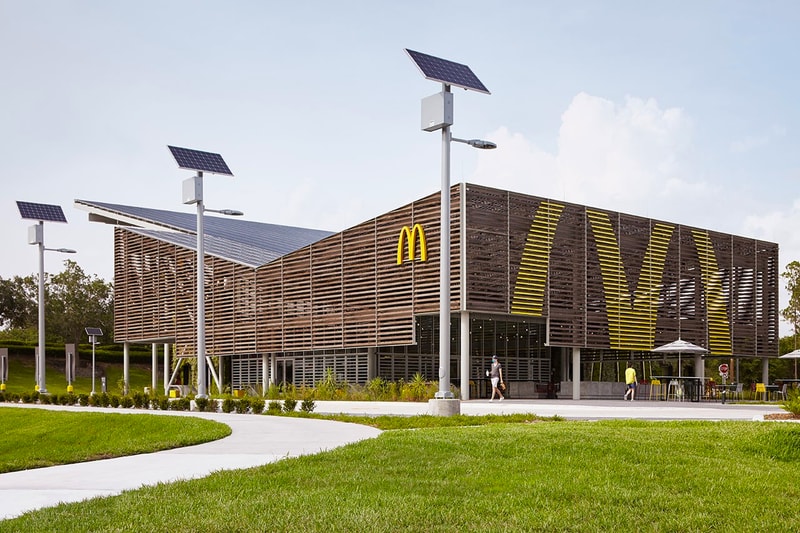 McDonald's has opened its first-ever net-zero energy restaurant, located at Walt Disney World Resort in Orlando, Florida.
Designed by Ross Barney Architects, the restaurant boasts of a renewable energy system that can cover 100 percent of the energy required for a full year. The branch is built in a "storehouse" that responds to the city's humid climate and utilizes solar panels on the V-shaped roof and solar glass panels covering the entire building. A naturally ventilated system is in operation for about 65 percent of the year, but blind windows have been installed so it can automatically close once the weather calls for air conditioning. Finally, a wall covered with plants is also in place to absorb carbon dioxide.
The restaurant is currently in its soft opening phase and only caters to Drive-Thru and McDelivery. McDonald's is working to reduce gas emissions from its branches and offices by 36 percent in 2030, comparing the numbers to the baseline year of 2015.
In related news, Burger King recently unveiled plans for an innovative new restaurant design that utilizes a "touchless" order system.
Click here to view full gallery at HYPEBEAST