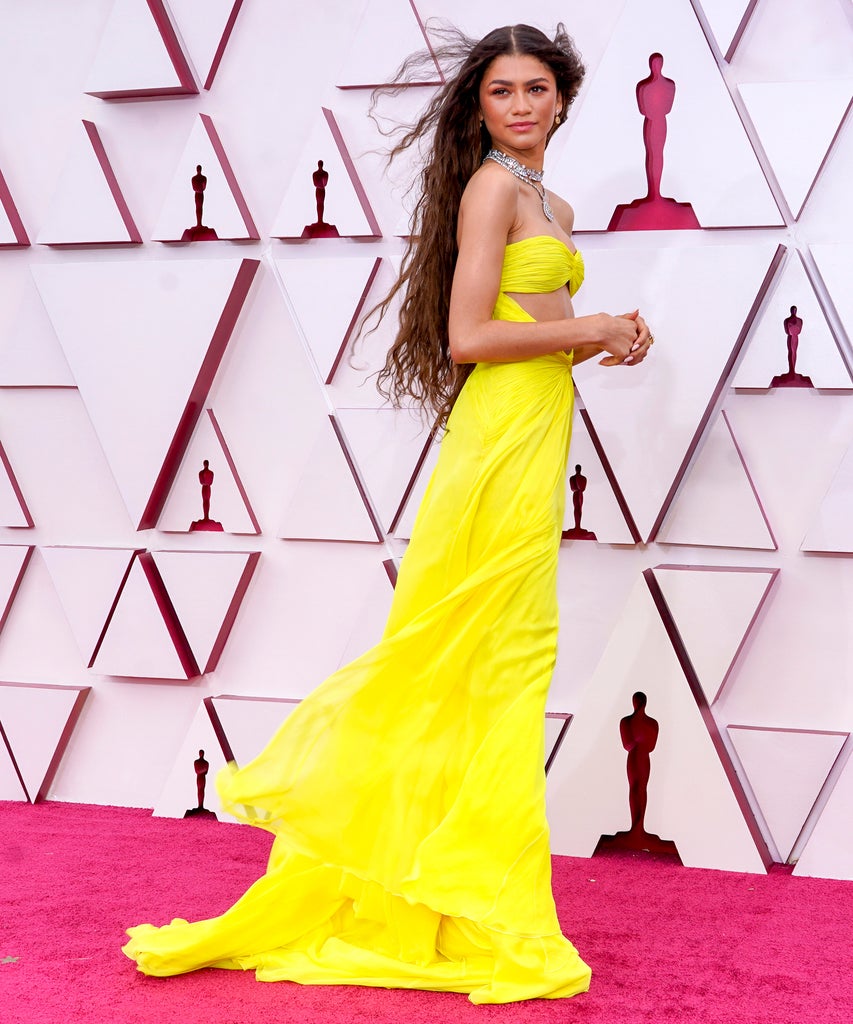 Zendaya might not be a 2021 Academy Award nominee, but, when it comes to her red carpet fashion, the Euphoria star is still one of the night's winners in our eyes. The presenter commanded the red carpet in not one, but two of this season's biggest trends when she appeared in a midriff-revealing Valentino gown in yellow.
Zendaya went bold in a highlighter-like hue that will make you wish it was summer already. She even matched her mask to the dress which is making us want a big glass of lemonade while also listening to Beyoncé's Lemonade, which just celebrated its fifth anniversary two days ago and also featured a very good yellow dress ("Hold Up"). Coincidence? We'd like to think not.
Zendaya's stylist Law Roach, who was inspired by Cher for the look, posted a video of her on the red carpet trying to contend with the wind. Of course, nothing, not even Mother Nature, can stop Zendaya from slaying a red carpet and continuing her reign as one of the best-dressed award season attendees.
Zendaya wasn't alone in sporting a cut-out look on Sunday evening. Best Actress nominees Carey Mulligan, Andra Day, and Vanessa Kirby also rocked the peek-a-boo look, solidifying it as the biggest fashion trend of the show.
While midriff cut-outs were a huge trend on the fashion runways, we didn't expect celebrities to embrace cutouts on the formal red carpet. Yet after seeing the impossibly glam looks, we have all the proof we need to make a case for midriffs appearing at every award show going forward.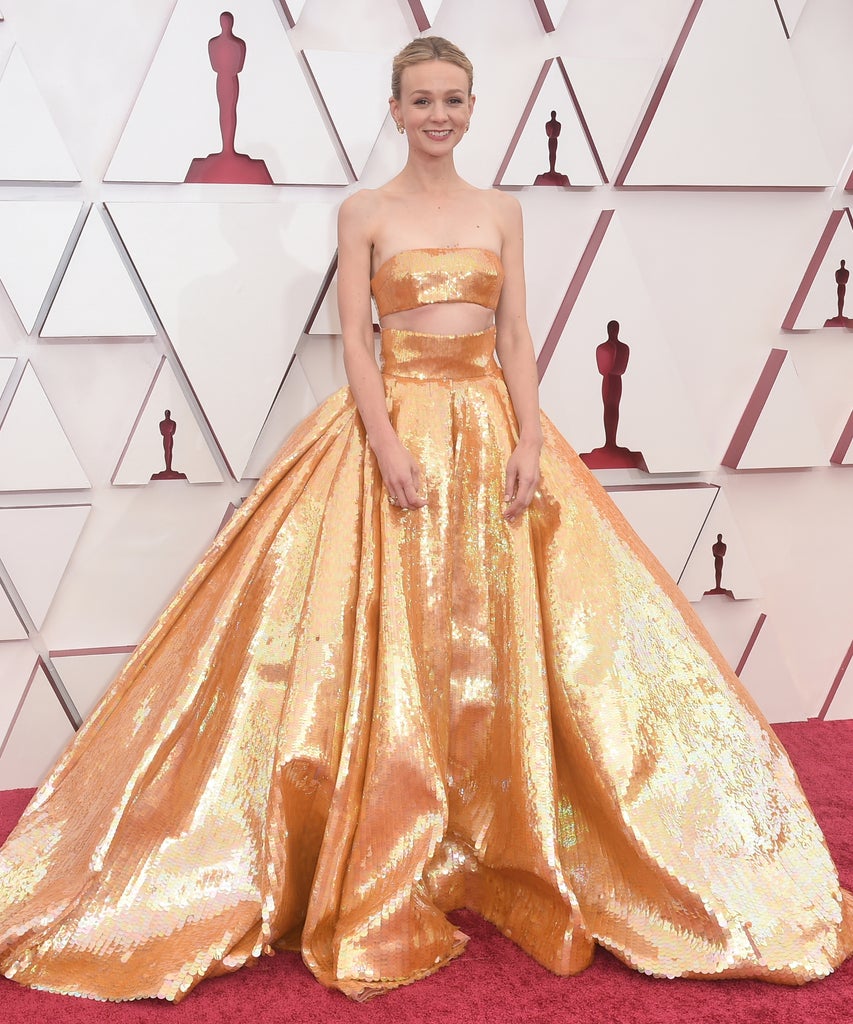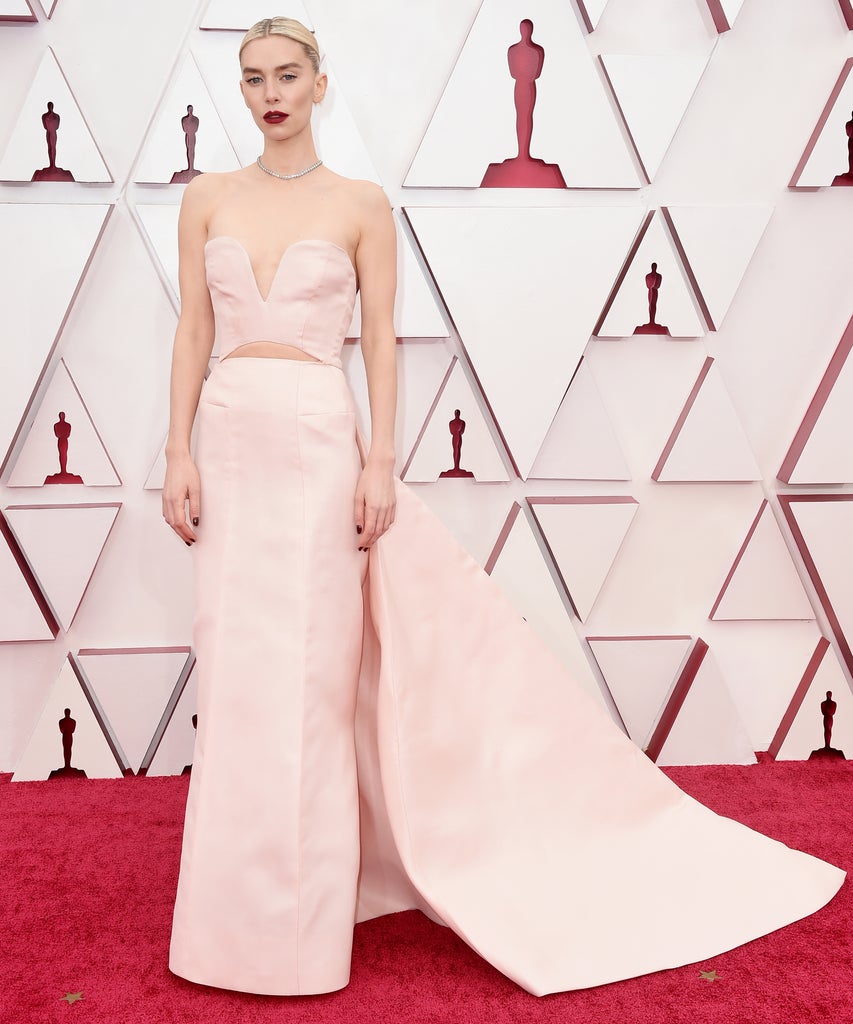 Like what you see? How about some more R29 goodness, right here?
Zendaya Wore Vintage YSL From Eunice Johnson
Every Winning Fashion Moment From The 2021 Oscars
The Meaning Behind Zendaya's W Mag Blonde Wig