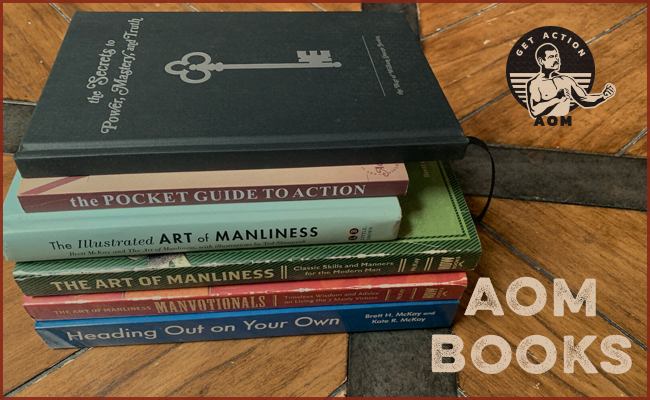 Many folks have a bit more time at home these days — whether in the form of canceled plans or jettisoned commutes — and are looking for a good book to pick up. May we humbly suggest taking a look at our own AoM bookstore?
We have a number of titles available — in both ebook and paperback form — across a wide range of topics. From motivational and devotional-type books, to social and general life skills, to lessons that all men can learn from various historical figures and ideas, you're sure to find something you'll enjoy. Below we highlight a sampling of what we've published over the years; be sure to peruse the entire store for even more titles. 
The post Need Something to Read? Check Out the AoM Bookstore appeared first on The Art of Manliness.