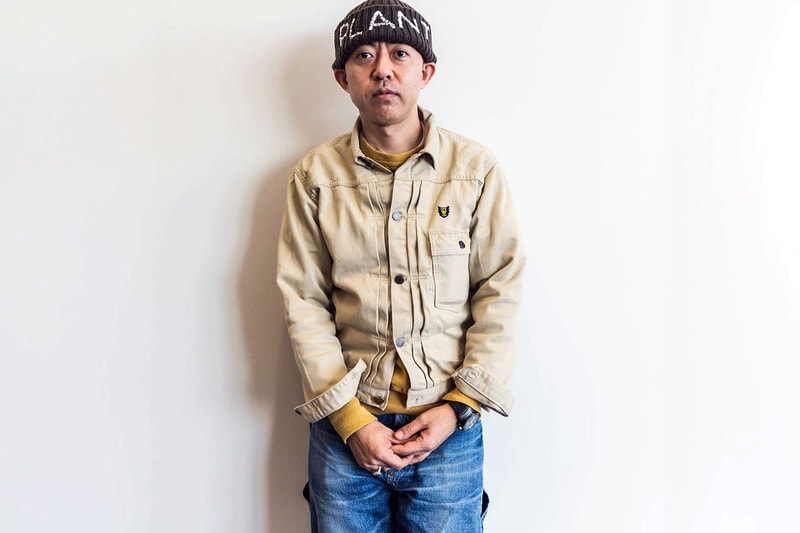 HUMAN MADE head honcho NIGO is finally set to make his return to the music biz in partnership with label Victor Victor, the home of nearly every Pop Smoke release. Having not released any music under his own name in nearly two decades, it's a major move for NIGO.
NIGO confirmed his forthcoming album in an Instagram post that also showcased a bespoke Victor Victor varsity jacket, worn while at a mixing board in front of some Futura art with HUMAN MADE x Airinum mask on proud display. Also on IG, Ibrahim "Ebro" Darden showed off a custom Victor Victor rug realized with an identical motif to NIGO's new jacket.
According to his post, NIGO is releasing the album on Victor Victor, which is a subsidiary of Republic Records, itself owned by Universal Music Group — NIGO has apparently signed UMG, not Victor Victor, interestingly. Regardless, nothing else has been revealed about the deal, his future plans or even the forthcoming record other than the fact that it's "coming soon," but it's worth noting that NIGO's lengthy career has never strayed far from music.
With plenty of singles, compilations and appearances to his name, NIGO's musical output is almost as impressive as his fashion career. Though he hasn't issued anything under his own name since the early '00s, NIGO has since managed younger groups that include BILLIE IDLE and, of course, the TERIYAKI BOYZ, with whom NIGO also DJ'd. Not to mention, the HUMAN MADE founder is famously friendly with musicians like UNKLE's James Lavelle, Cornelius and, of course, Pharrell, who offered some explosive emojis on NIGO's Instagram post.
As the streetwear world waits for more news of NIGO's new album, consider preparing by picking up a pair of premium earphones cosigned by NIGO's mentor, Hiroshi Fujiwara.
Click here to view full gallery at HYPEBEAST