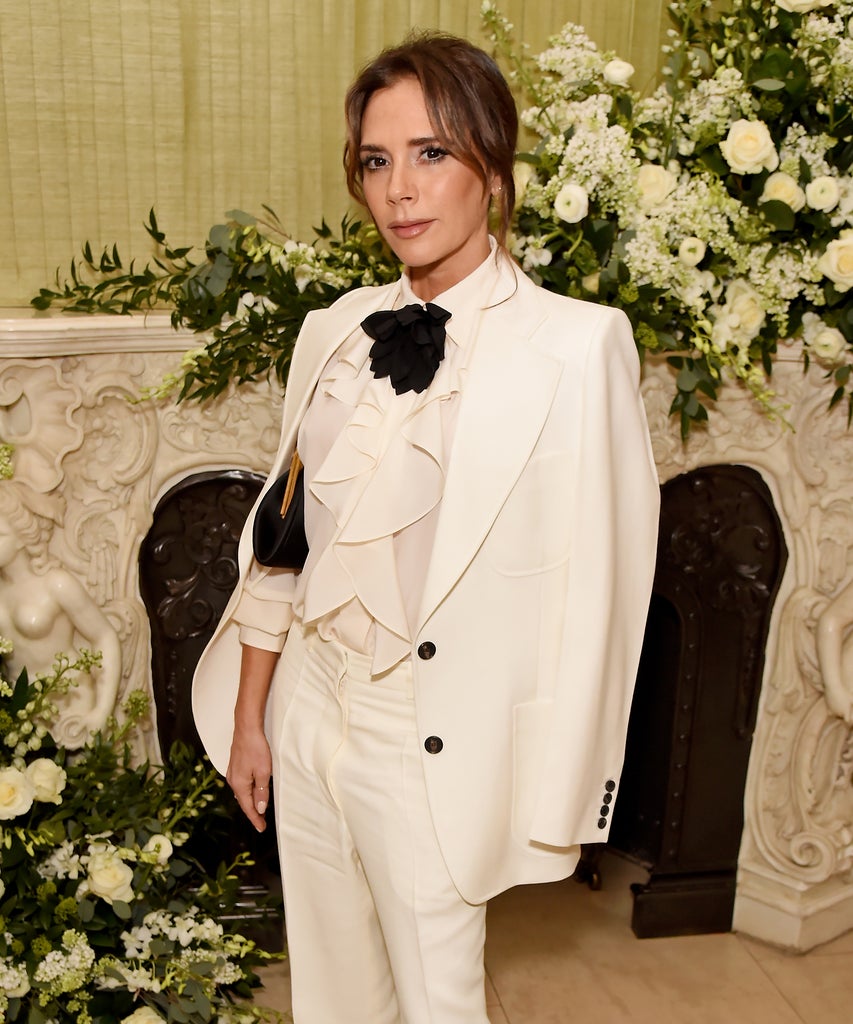 This week, a special package from Justin Bieber arrived on Victoria Beckham's doorstep. Inside, was a pair of lilac clogs from the recent collaboration between Drew House (Bieber's fashion brand) and Crocs. "Will I be wearing lilac Crocs?" the fashion designer asked her 28.9 million followers while unveiling the gift. 57 percent said no. Beckham agreed: "Well that was close! I think I'd rather die, but thank you anyway, Justin Bieber." 
While we're on the side of the 43 percent of people who said yes, we can't say we're surprised by Beckham's harsh response. In 2008, she famously told GMTV that she "can't concentrate in flats," and avoids the gym because she can't bear to wear sneakers. (When she threw the first pitch at a Dodgers game in 2007, her sneakers had a wedge heel.) While the designer has since embraced flats, judging by this response, she's not changing her mind about rubber clogs anytime soon. That's too bad.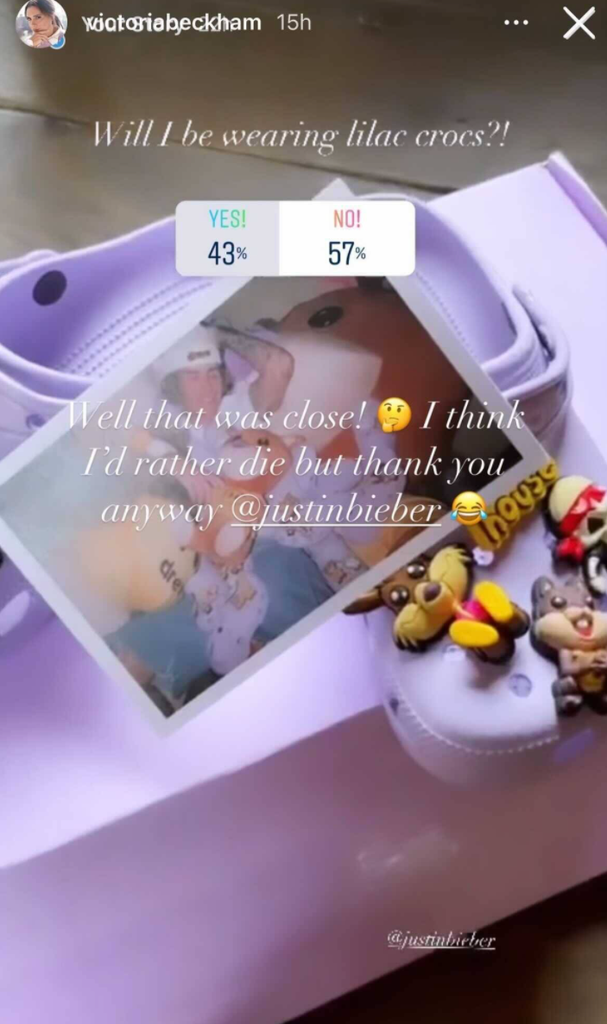 While Posh, like Naomi Campbell, may not be a fan of Crocs, high fashion has welcomed the shoes with open arms in recent years. In 2017, the brand teamed up with Christopher Kane, who sent his iteration of the controversial style down the runway at the brand's spring runway show. Spring '18 saw additional Croc appearances, with pairs showing up again at Christopher Kane and then at Balenciaga. More recently, Questlove arrived at the 2021 Oscars wearing a pair of gold Crocs, which he paired with a navy blue suit, making a case for wearing the style on the red carpet.
If you ask us, Beckham should try them on before she judges Bieber's preferred choice of footwear. They might not be the most attractive shoes by conventional standards, but, as anyone who has managed to get a pair from the brand's sold-out collaborations with House of Drew and Bad Bunny would tell her, they are the ultimate comfort shoe.
Like what you see? How about some more R29 goodness, right here?
Questlove's Gold Crocs Were An Oscars Surprise
Crocs Gets Political With Their New Shoe Charms
Rubber Clogs Are The Ultimate Dog Walking Shoe