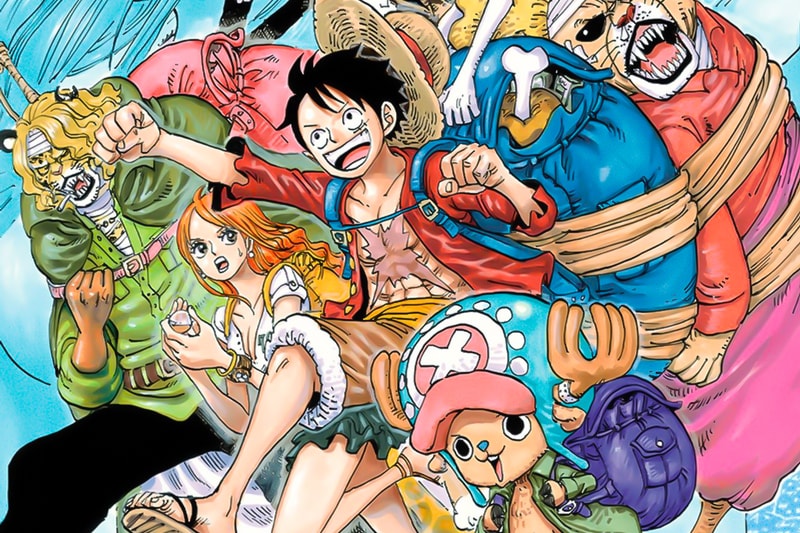 One Piece is ushering in its 1,000th chapter, a new milestone for Japan's longest-running manga and anime series after 23 years. The new chapter happens to coincide with the end of 2020, turning a new page for the year and the show.
The series' creator Eiichiro Oda issued a public statement thanking readers for their continued support throughout the years. To celebrate the milestone, One Piece will be releasing 100 volumes of a story that's centered around "the man with the red hair," most likely Shanks, and around the events that take place just before the Dressrosa Arc. Eiichiro Oda also wrote a letter of 1,000 words as a nod to the milestone, while describing some spoilers for the upcoming episode since he believes those "eager" can't bear to wait. The episode will be the climax of the Wano Country Chapter, where Luffy, Zoro, Trafalgar D. Water Law, Eustass Kid and Killer, face off against the Kaido and Big Mom. It's a big turning point for the plot as Luffy is returning from his last defeat against Kaido while declaring war.
In case you missed it, check out Eiichiro Oda's One Piece-illustrated lookbook for Gucci.
みなさんジャンフェス2021オンラインご参加ありがとうございました!スーパーステージも、ONE PIECEライドも、楽しめましたか!?
さて、スーパーステージで発表された尾田さんからのコメントを公開!✨
明日はついに本誌は999話!1000話に向けてこれからもよろしくっ!#ONEPIECE1000LOGS pic.twitter.com/r7nwwU3itY

— ONE PIECEスタッフ【公式】 (@Eiichiro_Staff) December 20, 2020
週刊少年ジャンプ連載
『ONE PIECE』

1000話まであと【1話】https://t.co/AFuTwRsKMZ#ONEPIECE1000LOGS pic.twitter.com/vrINPyi1EZ

— ONE PIECEスタッフ【公式】 (@Eiichiro_Staff) December 20, 2020
Click here to view full gallery at HYPEBEAST