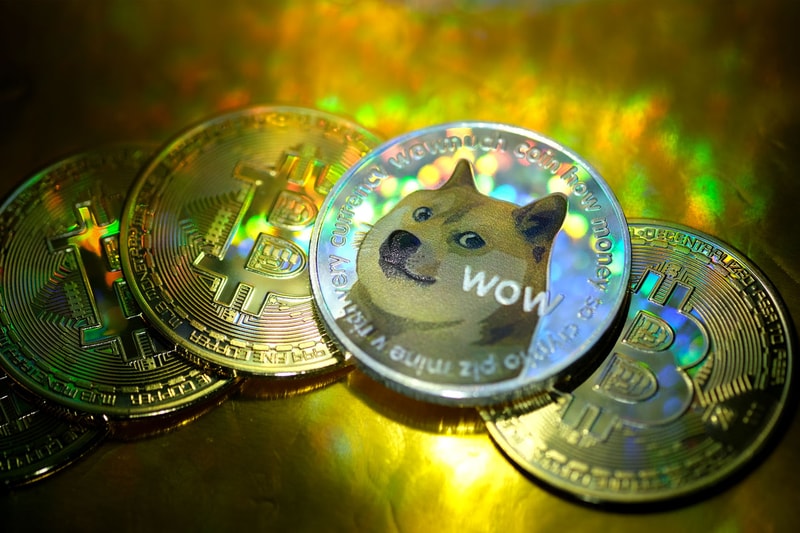 Dogecoin surged to an all-time high on Friday, turning several early investors into millionaires overnight.
The cryptocurrency has been rising steadily in recent weeks and surpassed ten cents for the first time on Wednesday. The memecoin, fervently embraced by Tesla CEO Elon Musk, reached an all-time high of $0.43 USD on Friday morning before coming back down slightly.
Reddit users celebrated the coin's success, with some declaring that the recent spike had made them a millionaire.
One Dogecoin investor told Newsweek that he had invested all of his $188,000 USD life savings into the cryptocurrency this February hoping it would take off. Other coins, like Bitcoin and Ether, have recently exploded in value, reaching as high as $63,236 USD and $2,230 USD per coin respectively on Friday.
The man told Newsweek that because of the recent crypto boom, his initial Dogecoin investment has grown to over $2 million USD as of Friday morning. He first shared the news of his windfall on Reddit.
"I discovered Dogecoin, and after doing some intensive research for about a week on all the pros and cons of the crypto I decided it was also highly undervalued and sold all my stocks and emptied out all my savings accounts and put every last dollar that I've ever made into Dogecoin," he told Newsweek. "The rest is history."
Renewed excitement surrounding cryptocurrency has been fueled, in part, by cryptocurrency exchange Coinbase making its debut on the Nasdaq this week. The direct listing rose the company's valuation to just under $100 billion USD on a fully-diluted basis, and set a huge precedent as the first major player to go public.
Still, some are warning against Dogecoin's volatility. Dogecoin co-creator Billy Markus tweeted on Thursday that despite recent gains, people should still be careful with their investments.
For real though guys keep some rationality when gambling on highly volatile assets like cryptocurrency.

Euphoria is a helluva drug, but y'know, at least keep paying your bills and feeding your family and have a safe rainy day fund.

Stay safe, be smart! ❤️ pic.twitter.com/v272uMe4lL

— Shibetoshi Nakamoto (@BillyM2k) April 15, 2021
Click here to view full gallery at HYPEBEAST