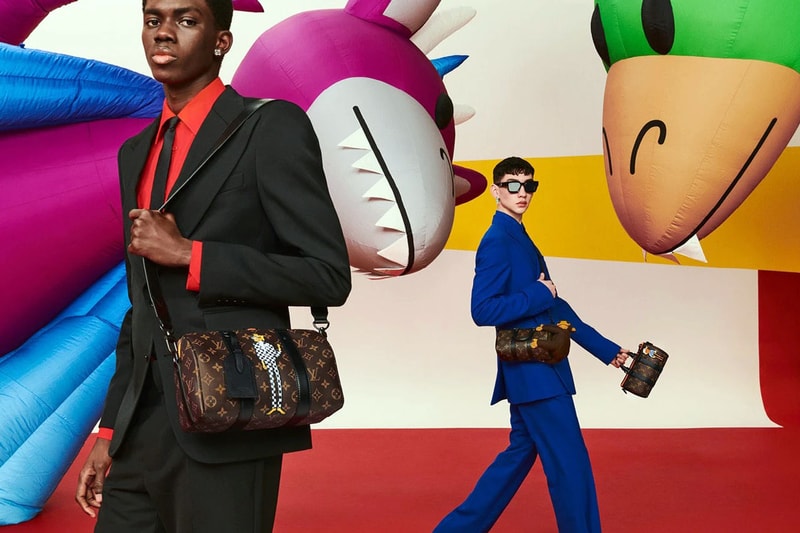 With optimistic end of year report for 2020 and a booming market cap, LVMH was poised for success in 2021; even with the sunny forecast, its investors will undoubtedly be pleased to hear just how cheery its first quarter results are. The conglomerate reported a 30 percent revenue rise over the first quarter of 2020 — recorded prior to the COVID-19 pandemic wreaking havoc across the world — and it even beat the results from Q1 2019 by eight percent.
As detailed in LVMH's report for investors, the company enjoyed immense growth courtesy of its fashion portfolio, with Louis Vuitton and Dior proving key sales drivers, though CELINE, Fendi and Marc Jacobs all proved successful, if not profitable. The Business of Fashion notes two crucial elements of Louis Vuitton and Dior's success: price hikes and unparalleled spending power.
Louis Vuitton, especially, boosted prices in 2020 to balance the effects of the pandemic, which still couldn't fend off occasional revenue dips but did tap into the ceaseless demand for the brand's bags and footwear.
The second factor — deep pockets — ties into LVMH's ability to be everywhere at once, constantly reminding consumers of its wares. Louis Vuitton opened new stores, Dior hosted digital fashion shows and both kept dishing plenty of new product, maintaining a heavy presence on social media.
In the end, the strategy paid off, as LVMH's fashion and leather goods sector reported 37 percent growth over Q1 2019 and 52 percent organic growth over Q1 2020. There are some caveats — perfumes and cosmetics dipped below Q1 '19 and watches and jewelry only grow by one percent, though each stood tall about Q1 '20 — but the takeaway is that the LVMH stable is in a very good place to conquer the rest of the year.
Tiffany & Co. is a particular bright spot for LVMH as the conglomerate touts big plans for the Alexandre Arnault-helmed company, putting it "under pressure to deliver short term results," according to WWD.
In an call with investors, chief financial officer Jean-Jacques Guiony claimed that Tiffany's revenue was approximately eight or nine percent higher than Q1 '19 (Tiffany also boosted prices in 2020). Guiony also revealed that Dior was LVMH's only brand to beat out its fashion division's average growth figures.
Click here to view full gallery at HYPEBEAST