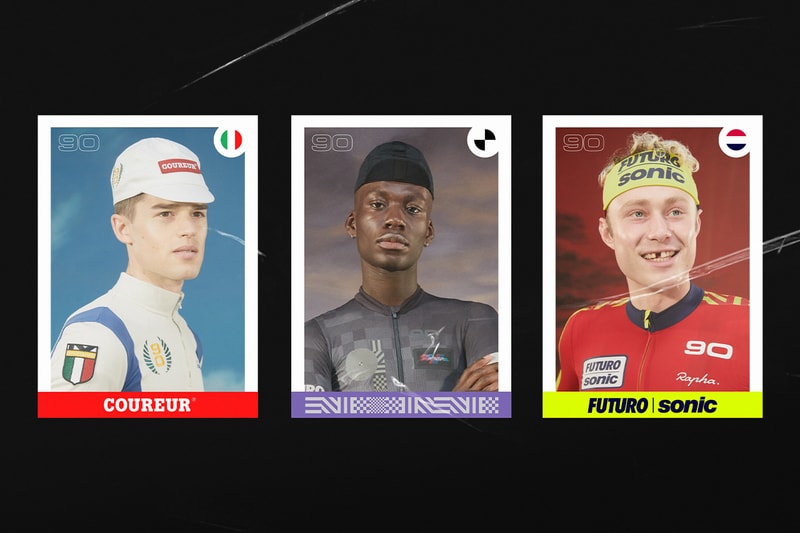 Honoring an era when professional cycling first looked into the future, embraced new technology and transformed itself beyond all recognition, Rapha has launched its limited-edition Futuro collection.
Fresh from its recent earphone release alongside Bang & Olufsen, the British cycling brand draws on memories from the late '80s and '90s, where pro cycling was flooded with sponsorship deals and electronic companies vying for attention in the European market.
When Toshiba entered the game, it soon became renowned for its use of carbon fibre frames, clipless pedals, aero handlebars, and heart rate monitors. But perhaps its most advanced application of all was its jersey design. Garish graphics, heavy black diagonal lines, brash colours, and big logos became synonymous with Team Toshiba. With new ideas being expressed at supersonic speed, the 1990 edition of the Tour de France was truly a vision of the future.
Now paying homage to this important time in cycling history, Rapha introduces three designs, each inspired by stories that played out in parallel at the 1990 Tour, and expertly shot by Romain Duquesne in the style of the popular football cards that were being traded around Europe at the time.
Launching on November 13 the full Futuro collection will be available via the Rapha webstore.
In other news, check out Palace's striking Whitney Houston capsule.
Click here to view full gallery at HYPEBEAST