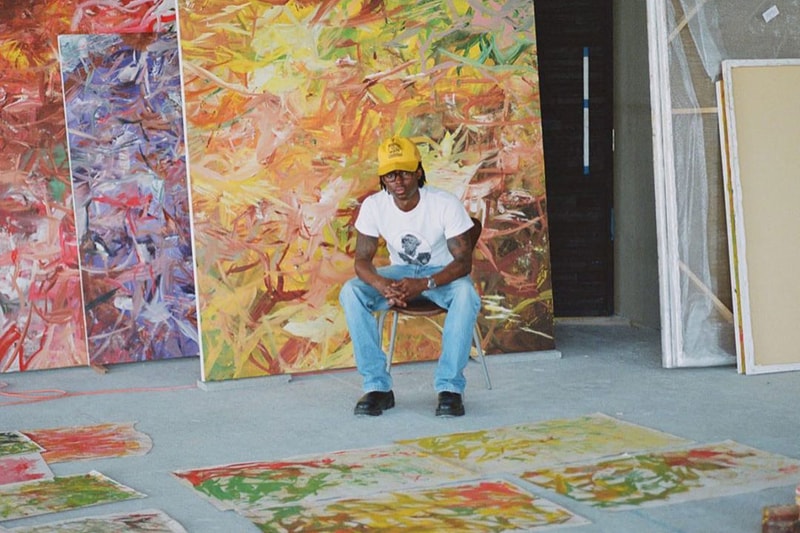 Creative Exchange Agency just launched an Online Viewing Room featuring the works of Brooklyn-based artist Reginald Sylvester II. Titled "Introspective," the virtual presentation offers viewers an in-depth look at Sylvester II's interdisciplinary practice that explores topics such as race, sexuality, religion and identity.
One of the highlights is the artist's abstract works and series of "light paintings" that went on display at New York City's James Fuentes Gallery last March. The collection of works signaled his departure from his widely-recognized figurative paintings, opting for expressive brushwork in vivid tones that completely dominate the canvases. Sylvester II had spent time traveling to Bali, Japan and then Mexico City, where has kept a studio since. The qualities of music and light in his Mexico City studio have a had profound impact on his work, resulting in his recent series of "light paintings."
"Drawing inspiration from personal reflections and theories of expressionist artists, Sylvester II creates an identifiable style of distortion and dramatized deconstruction – a masterful demonstration of the artist's signature combination of abstraction and figuration exploring his religious beliefs, sense of history, and identity," said Creative Exchange Agency in a statement.
Visit Creative Exchange Agency's website to learn more.
Click here to view full gallery at HYPEBEAST