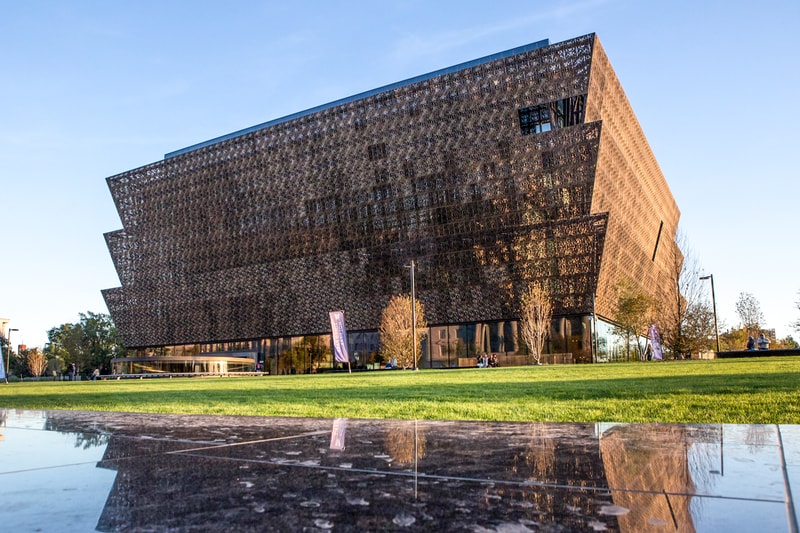 Smithsonian's National Museum of African American History and Culture (NMAAHC) has launched "Talking About Race," an online platform that urges valuable and effective conversations about race and racism in America.
Coming as countrywide protests demanding justice for the murders of George Floyd, Ahmaud Arbery and Breonna Taylor, the platform has been in development for some time now. As "one of the nation's most challenging topics,' NMAACH's interim director Spencer Crew hopes that "people will use this site to become more comfortable about engaging in honest dialogue and self-reflection."
According to reports, Talking About Race includes over a hundred multimedia tools in the form of videos, scholarly articles and exercises that can help anyone and everyone join the discourse in a suitable and productive way. The online platform features resources that cover topics like the historical foundations of race, the ideology of whiteness, the importance of self-care, how a system of oppression is built and more. Financially backed by the Atlantic Philanthropies, it also utilizes decades-worth of collective research coordinated by the NMAAHC's education staff, and includes insights from the likes of Bishop Desmond Tutu, Audre Lord, Ibram X, Kendi and other historians, psychologists and activists.
Lonnie Bunch, former director of NMAAHC and currently the Smithsonian Institution's secretary, recently released a statement sharing the Smithsonian's "deepest sympathy to the families and communities" of Floyd, Taylor "and the far too many preceding them whose needless deaths were brought about by unjustified violence." He continues, "Will we heed the call of courageous figures throughout history who spoke out against slavery, marched on for voting rights, and sat in for basic equality? Will we challenge the nation to live up to its founding ideals? In the memory of those taken from us and for the good of the country, I hope that we do."
Head on over to the official website of Talking About Race to learn more.
Elsewhere, take a look at how you can show support and be involved in the fight against racism.
Click here to view full gallery at HYPEBEAST