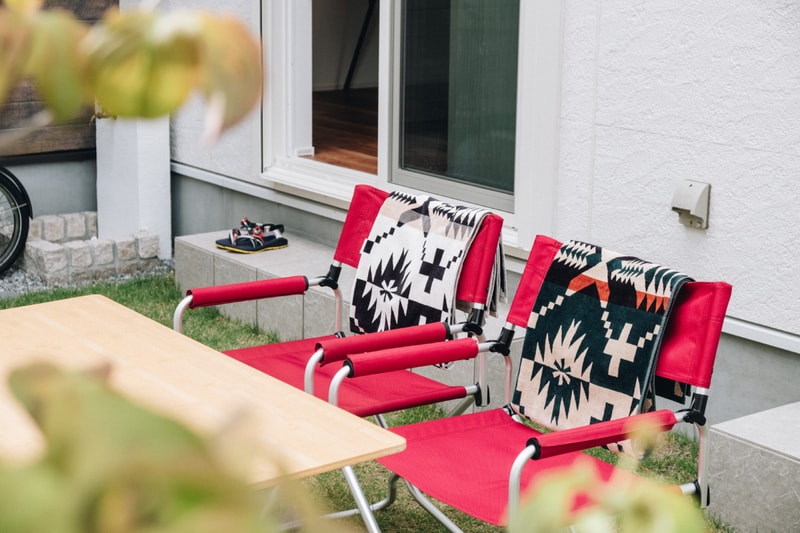 Following their recent collaborative release, Snow Peak and Pendleton have linked up for a second iteration of the limited-edition Towel Blanket Mid.
Pendleton is renowned for crafting blankets that are adaptable both indoors and out, as well as for its close connection to Native American design. The original Pendleton woolen mills were sustained by trade with the Navajo, Hopi and Zuni nations, and Pendleton blankets are still associated with important events in many Native communities.
The outdoor apparel creator Snow Peak is known for its adaptable, functional outdoors products. It's this shared ethos — alongside a penchant for eye-catching design — that led to this year's collaborative releases.
Combining the Pendleton's designs with Snow Peak's focus on outdoors style and function, this latest mid-sized second release is woven from 100% cotton and comes in two softly-muted colorways.
The print takes its base from Pendleton's highly-recognisable 'Spider Rock' pattern, while also incorporating the Snow Peak asterisk logo.
The Snow Peak x Pendleton Towel Blanket Mid is available from July 8 from the Snow Peak web store.
Click here to view full gallery at HYPEBEAST