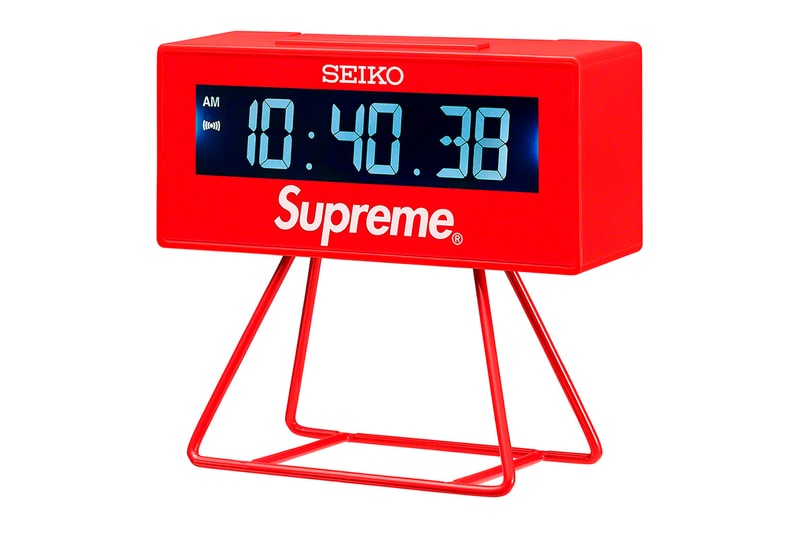 Supreme has reworked Seiko's Victory Marathon Alarm Clock, the brand's digital desk clock that reflects its long-standing role as a timing partner  in the athletics world.
While Supreme has swapped out the iconic 'athletics yellow' body for an on-brand red shell and the orange-on-black LCD display for a sharper blue-on-blue unit, the functionality remains the same with the portable clock offering time, date, alarm, snooze, backlight, stopwatch and countdown.
Supreme, as you might expect, also gets top billing. The brand's logo is given Seiko's normal placement and the Japanese watch and clockmaker's name is relegated to a smaller space above the display.
A scaled-down version of the timing clocks seen trackside during long distance running events and over the finish line at marathons for decades, both versions of  the Victory Marathon Alarm Clock are presented on a removable stand, giving the 4″ long clock more presence on a shelf or nightstand.
The Supreme/Seiko Marathon Clock is available now via Supreme, priced $48.
Elsewhere in watches, Montblanc uses recycled aluminum for its new fitness-orientated smartwatch.
Click here to view full gallery at HYPEBEAST