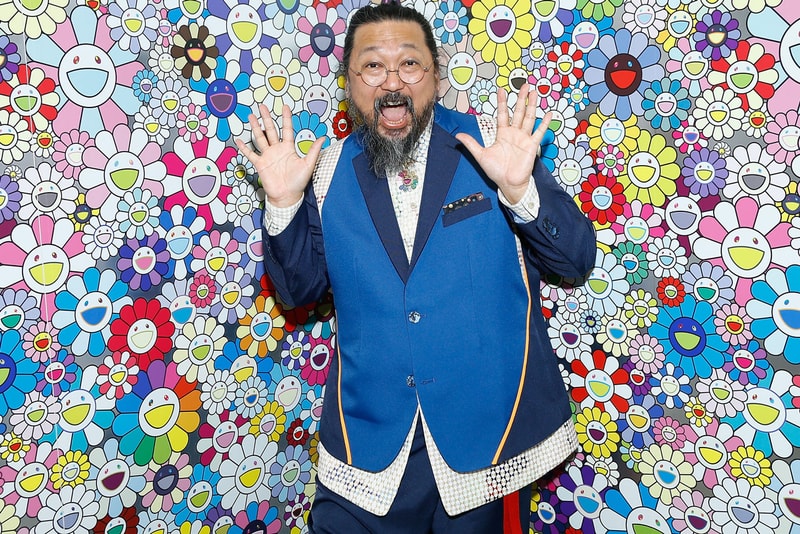 Takashi Murakami has decided against selling his newly-minted digital artworks as NFTs, explaining that he wants to take more time to better understand the blockchain technology before moving forward.
NFT's, or non-fungible tokens, have recently become popular blockchain assets that crypto enthusiasts around the world are paying top dollar for. HYPEBEAST wrote an in-depth explainer on the topic last month.
Murakami announced last month that he would be launching his first-ever digital artwork through popular NFT marketplace OpenSea. The Japanese contemporary artist, known for his signature flowers, initially put up 108 designs for sale.
View this post on Instagram
But on Sunday, the artist took to Instagram to announce that he had decided to postpone the sale.
"Initially, I took the challenge on with a spirit of trial first, groping my way forward from the preparation of the NFT artwork to entering into an NFT marketplace," he wrote. "On the other hand, we have been receiving many a valuable opinion and advice from a number of collectors and experts, which have led me and my team to further discuss and deepen our awareness."
View this post on Instagram
Murakami said that in order to provide the best experience to his fans and collectors of his work, he and his team have decided to "further explore the optimal format in which to offer my NFT works," including considering different digital token standards and whether to build a specialized NFT storefront.
"I would therefore like to withdraw the listing for the time being and tackle NFT again after further internal discussions, better prepared," he added. "I sincerely apologize to those who have already put in their bids, but I hope you will understand the logic behind this withdrawal, the aim of which is to later allow you to enjoy my NFT works more conveniently and with peace of mind."
The artist finished his post with optimism, praising the potential of digital art offerings and NFTs. Bids for Murakami's artwork on OpenSea had reached over $10,000 USD before the sale was postponed.
Many in the art world have embraced NFTs and have begun selling digital works. Last week, Christie's announced that it would be selling a set of nine rare CryptoPunks, regarded as one of the first NFTs ever created on the Ethereum blockchain.
Click here to view full gallery at HYPEBEAST