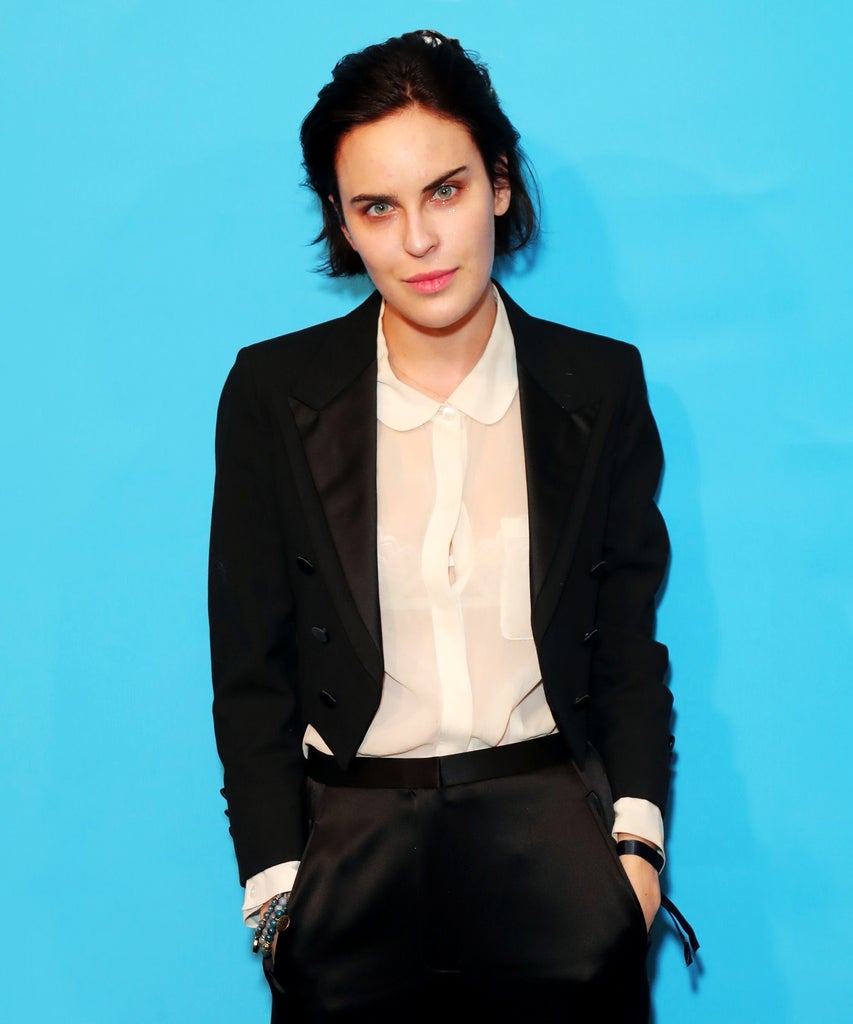 On Tuesday, Tallulah Willis and Dillon Buss announced that they are getting hitched. Willis, the youngest daughter of Bruce Willis and Demi Moore and the founder of fashion brand Wyllis, made the announcement via Instagram, captioning candid photos of the backyard engagement: "With absolute most certainty."
"I can finally call you my fiancée," Buss wrote on a post of his own. "Love you forever Buuski Lu, you are my best friend." (Buuski is Willis' childhood nickname.)
Then came a close-up photo of the stunning ring. For the occasion, Buss, a film director, sought out Brooklyn-based jeweler Karina Noel who custom made the design — an emerald-cut, solitaire diamond on a yellow gold band. "Making this work of art was a true honor," Noel said on Instagram stories.
According to Kimberly Abruzzo, a gemologist at Rare Carat, the diamond appears to be approximately five to six carats. "Emerald cuts require high clarity, so you can be assured this is a very clean stone," Abruzzo says. As for whether Willis approved of his pick, her caption on the video of the ring says it all: "HANDS STILL SHAKIN' — MOMS SPAGHETTI — I'm FIANCÉNCHED." 
Willis joins a long list of celebrities with classic solitaire stones on their ring fingers, including Emily In Paris actress Lily Collins and model Jasmine Tookes. In fact, according to Shelley Brown, The Knot's senior fashion and beauty editor, "solitaire settings with one — usually very large — diamond" are a big 2021 engagement ring trend. "The diamond shape may vary, but the settings tend to be very clean, without a lot of intricate detail," she told Refinery29 in December. 
Willis' engagement ring is indeed minimal and understated. Or, at least, the band and timeless setting are. The massive diamond at the center, however, has maximum effect.
Like what you see? How about some more R29 goodness, right here?
Bella Thorne's Engagement Ring Is A Blinder
Shailene Woodley's Engagement Ring Is Stunning
Paris Hilton's Engagement Ring Is A Classic