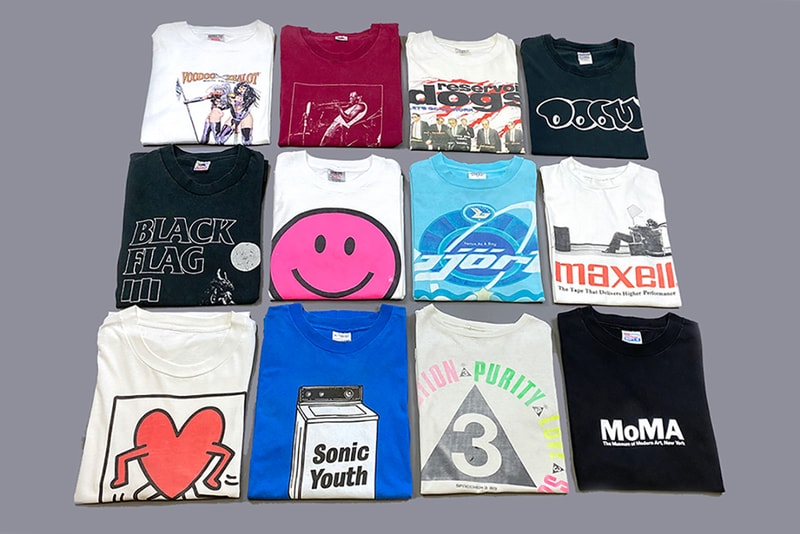 In celebration of four years in business, London-based vintage retailer Teejerker is dropping a collection of over 200 vintage tees, available today.
"There're so many good ones; an original Reservoir Dogs tee, incredible Prodigy Jilted Generation, a Bjork I've not seen for sale in years," says Teejerker founder Matt Sloane. "We've really good philosophical [and] political tees too, and a lot of them have come from our archive so have been saved due to having the perfect wear, feel etc."
Teejerker launched its first webstore on October 24, 2016. Sloane recalls the market being fairly different than it is today, with only a few Instagram pages selling vintage merchandise. "It's so much more competitive now; you have multiple new accounts every day trying to sell used clothing still primarily through Insta, we definitely got in at the right time," he says.
In the years since, Teejerker has expanded its offerings; the retailer recently collaborated on a series of officially licensed T-shirts with '90s band Swervedriver, printed on worn and deadstock vintage blanks. Sloane says he's planning on more massive restocks and collaborations like these in the future. "In a time where 'real', 'fake' and 'bootleg' are discussed so much I like that these projects are blurring the lines – the tee is old, the artwork may also be old, the band/artist officially licensed it's production but yet it was printed the other day – what does that make it?" he explains.
Visit the Teejerker webstore to shop the collection now.
For more on Teejerker, revisit Sloane's thoughts on what keeps him passionate and excited about vintage.
Click here to view full gallery at HYPEBEAST