Skaters are many things. They're rebels. They're political. They're trendsetters, though some might brush it off as no big deal. Part of skate culture is also about practicing sustainability, and not just in the transportation sense. Meet Jae, Darius, and Yaz: three New York City skaters for whom wearing and re-wearing clothing is not only a personal preference, but a personal philosophy too.
Thrifted dark rinse but their lightwash now
holes tainted with all of the sweat
All the falls
Engraved with all of those long summer nights outside
Holey enough to feel the warm breeze
And the way that they fall, grip, comfort my body
Makes me feel wrapped in love
Wrapped in all the time there was and all the times there is to come 
— Jae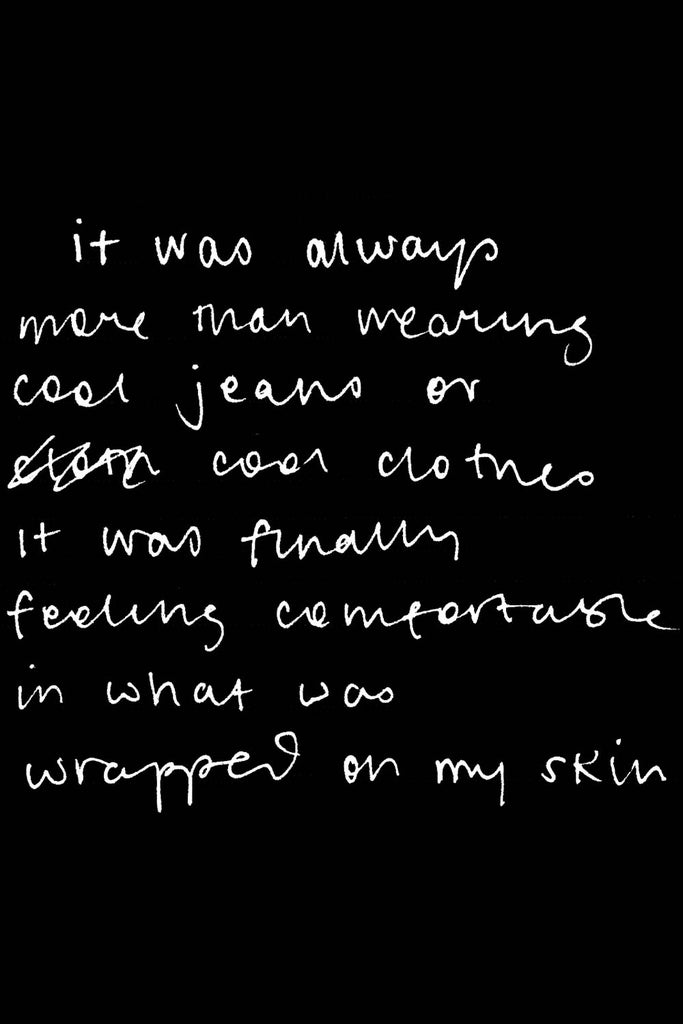 "It was always more than wearing cool jeans or cool clothes, it was finally feeling comfortable in what was wrapped on my skin. Finally I felt me in my baggy jeans and mens t
these clothes, my board gave me this space where I feel so comfy in my mask and more okay with my fem. Skating gave me that balance."
— Jae
"With sustainability within myself, I love wearing the clothes I make to represent me and keep me fresh when I'm skating.I can't step out the crib without someone asking me where I got my Malcolm X silk screen pants from. And that shit feels good, knowing people fuck with your creative mindset like that. And if i wear the same pants or some shit in a row, then who cares. Do you, as long as feeling bout yourself that's all that matters. And be yourself. With the clothes it shows 100% me and what I fuck wit so if other people liking what I make or what I rock then that just goes to show that being yo self has a lot to go with it."
— Darius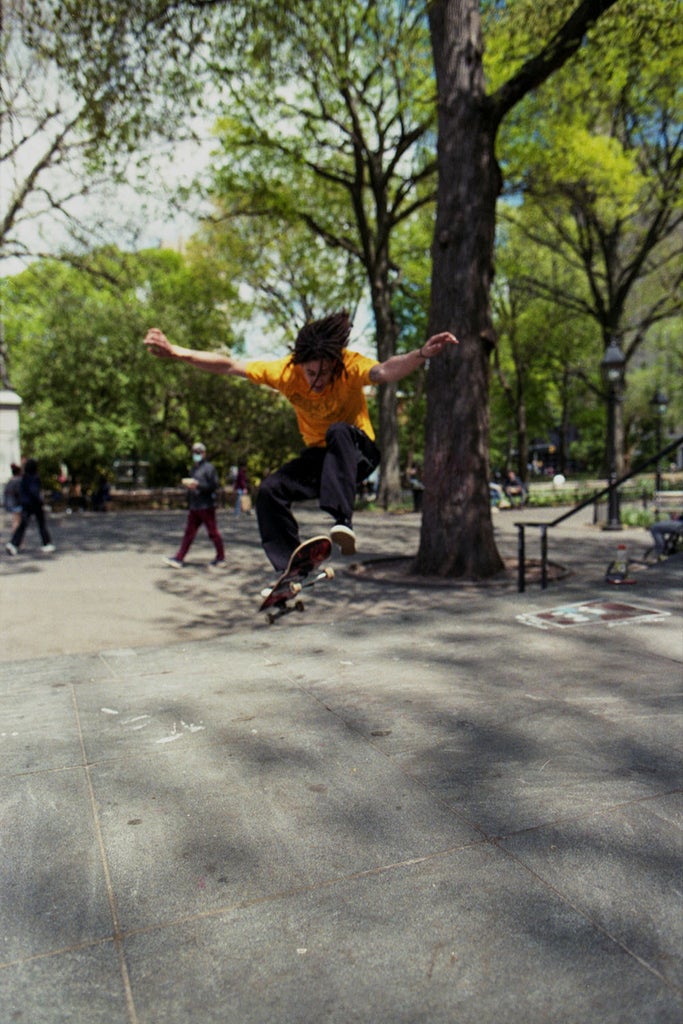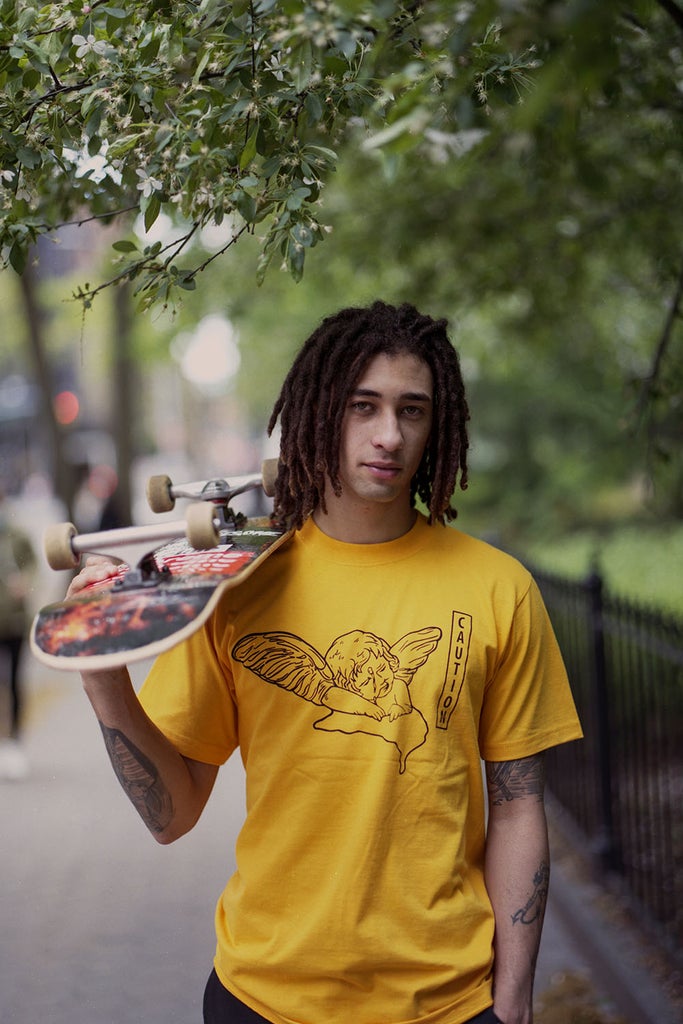 "We don't like wearing odee like commercial ass brands. We deff not shopping at zumiez. If I'm wearing anything I only shop off my friends brands and buy off of people who have supported me in any way like skate shops. Run by people who are dedicated to the shit. But making my own clothes is another way of just showing off my art. And let the people know how I feel by the clothes I wear. Even as a kid clothing was important, I don't care if I had to wear the same pairs a couple days in a row. If you aint feeling fresh on the board or like the clothes you rocking, then that shit just affects your whole mood and the way you move."
— Darius
"Whether its my love for horticulture, my unique relationship to the clothes I wear, or the many subtle ways I continue to make conscious efforts to lessen my carbon footprint — environmental sustainability reloads to all of these aspects of my life!"  
"Horticulture: Finding peace within plants
"since the start of quarantine in 2020, I had to stick to staying inside the crib. As a result, I redirected my love for nature and got into horticulture! I've learned so much about taking care plants, herbs, flowers and even carnivorous plants! As someone living in a polluted concrete jungle, reconnecting with nature has helped me to find peace in things other than skateboarding and art."
— Yaz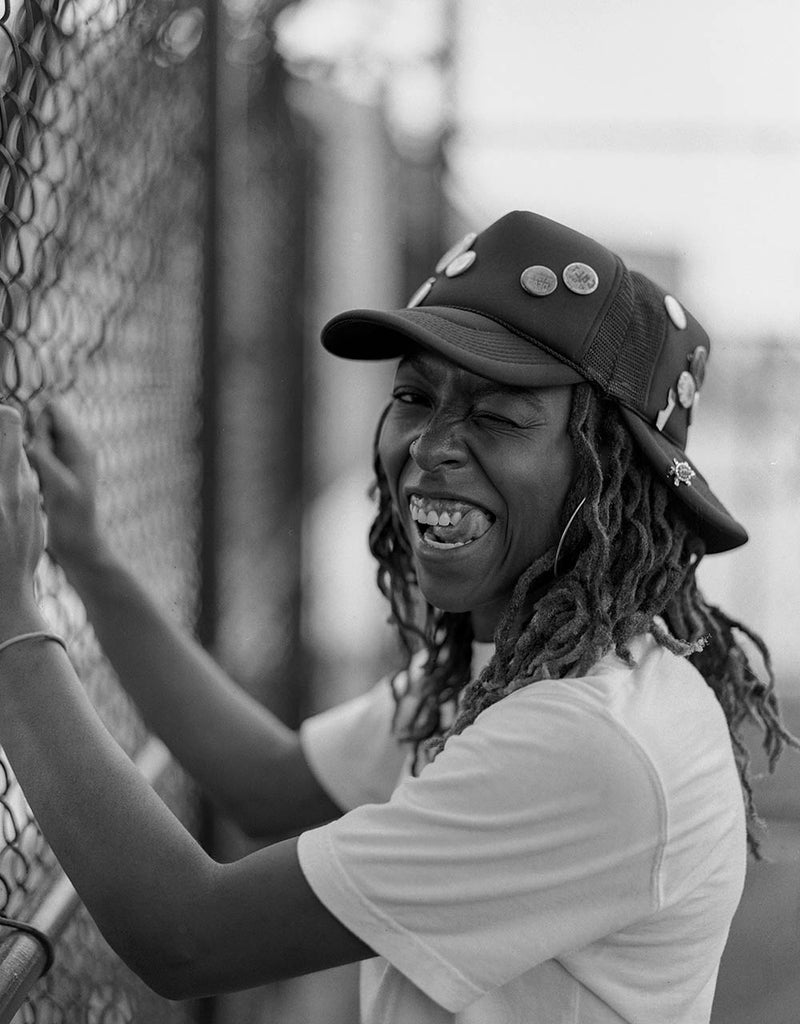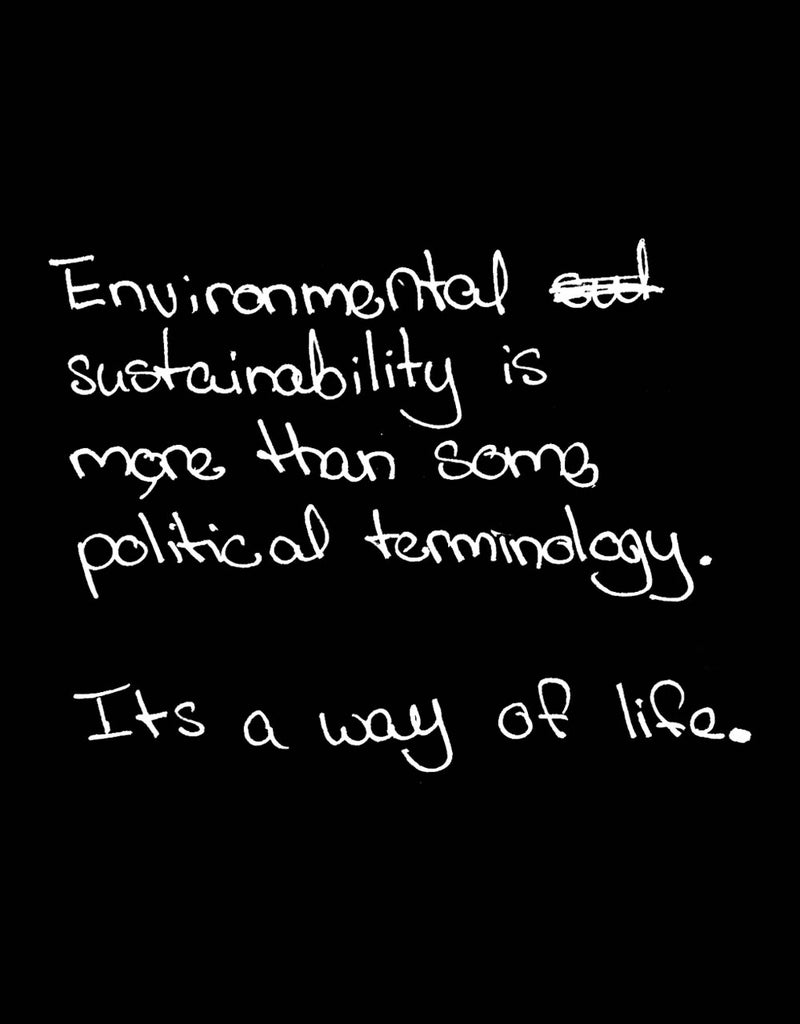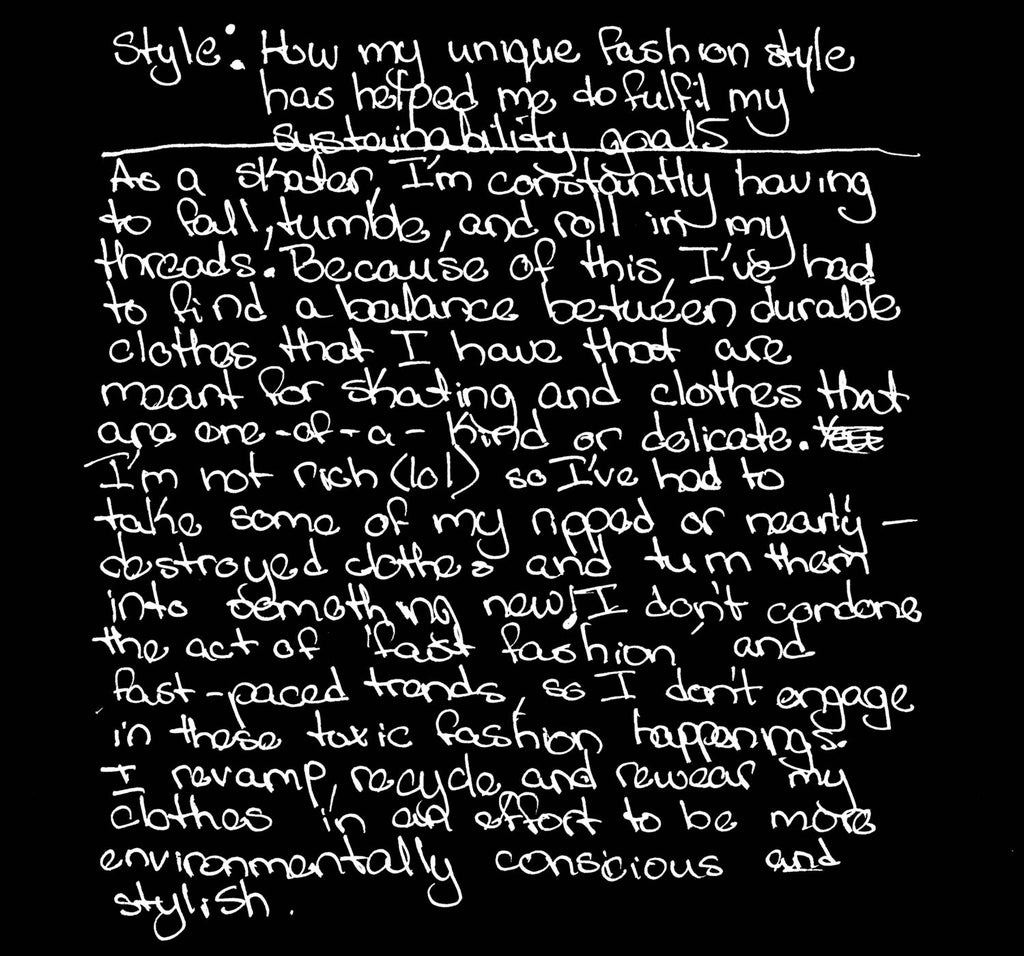 "Style: How my unique fashion style has helped me to fulfill my sustainability goals 
"As a skater I'm constantly having to fall, tumble, and roll in my threads. Because of this, I've had to find a balance between durable clothes that I have that are meant for skating and clothes are one-of-a-kind or delicate. I'm not rich (lol) so I've had to take some of my ripped or nearly destroyed clothes and turn them into something new. I don't condone the act of fast fashion and fast paced trends, so I don't engage in these toxic fashion happenings. I revamp, recycle and rewear my clothes in an effort to be more environmentally conscious and stylish."
— Yaz
Like what you see? How about some more R29 goodness, right here?