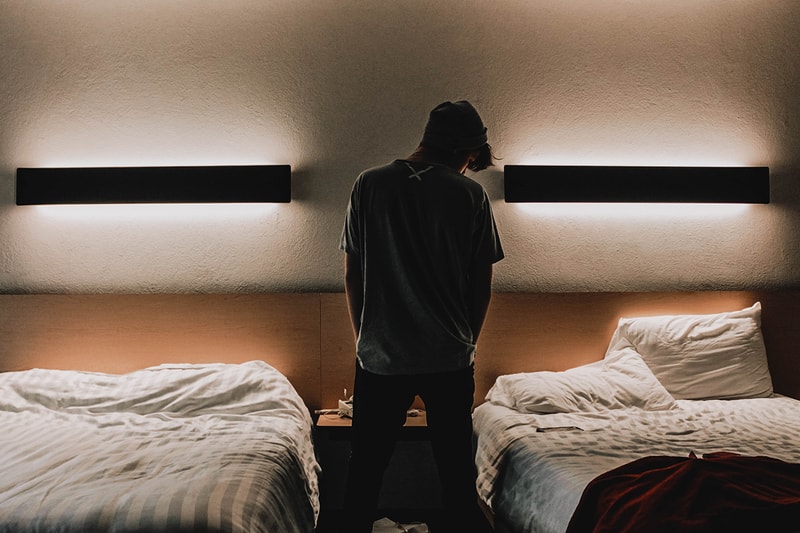 As if 2020 couldn't get any weirder, the Museum of London has decided that it wants your dreams for… research purposes.
In a new project titled "Guardians of Sleep," the Museum of London and Canada's Museum of Dreams — which is self-described as a "hub for exploring the social and political significance of dream-life" — have come together to get a deeper insight into what goes on in our heads when we're asleep.
"Guardians of Sleep" will compile the dreams of participants who are living in London during the coronavirus pandemic. The project is a part of the museum's "Collecting COVID" initiative, and aims to provide more information on how our subconscious creates dreamy scenarios (good or bad) at times of crisis, which subsequently will be used to better understand mental health.
As i-D notes, the Museum of Dreams' creator Sharon Sliwinski says that she took inspiration from Lucian Freud's description of dreams, which he called "Guardians of Sleep." She adds, "Here dreaming is understood to be a symbolic process that helps us work through the struggles we face in our waking lives… This new research with the Museum of London aims to provide a rich resource for further understanding the significance of dream-life as a mechanism for working through social conflict and how the pandemic has affected the human condition."
The Museum of London will be launching the "Guardians of Sleep" research project in February 2021 and is looking for participants now. Those selected will also get to discuss their dreams with a psychosocial scholar from the Museum of Dreams before the Museum of London will decide whether the dream is pertinent enough for its permanent archives.
For those interested, email info@museumofdreams.org by January 15, 2021, to get involved.
In other news, this London-based sustainable brand is trying to sell you actual rubbish this Black Friday.
Click here to view full gallery at HYPEBEAST