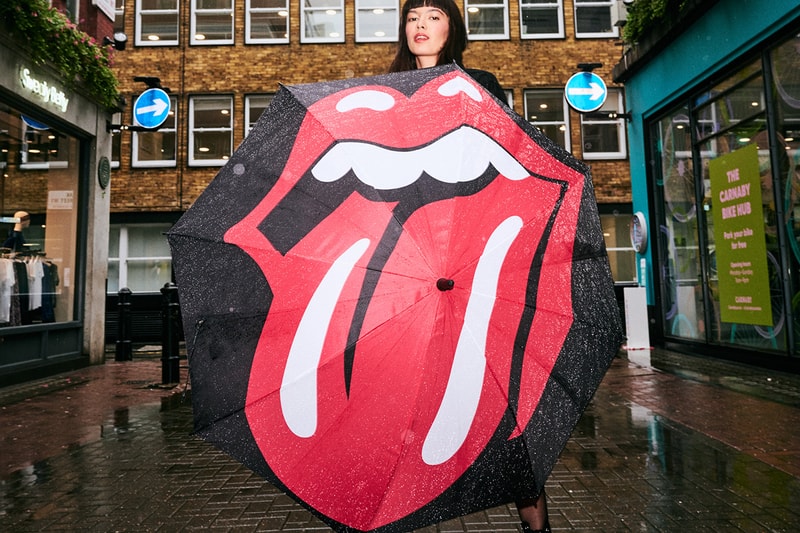 Legendary British rock 'n' roll band The Rolling Stones is opening a flagship store on London's Carnaby Street, a place known for being the home to mods, skinheads, punks, and new romantics since the 1960s.
The new store is created in partnership with Bravado, Universal Music Group's merchandise and brand management company. It will offer merchandise and products developed under the new RS No. 9 Carnaby brand, with plenty of pieces featuring the band's iconic John Pasche-designed tongue logo. 
Everything from T-shirts to umbrellas, lifestyle accessories, and even a glassware collaboration with Baccarat featuring the tongue logo will be sold in the new store. There will also be a selection of chairs and scarves designed by The Soloist, as well as a range of raincoats and hats from Stutterheim.
Limited-edition vinyls and a collection developed alongside Pantone — which celebrates the band's signature "Stones Red" color — will also be sold in store. The Rolling Stones' flagship is set to open on September 9, which is the same date that its accompanying webstore will also launch.
In other news, London-based jewelry brand Hatton Labs has unveiled its FW20 collection.
Click here to view full gallery at HYPEBEAST