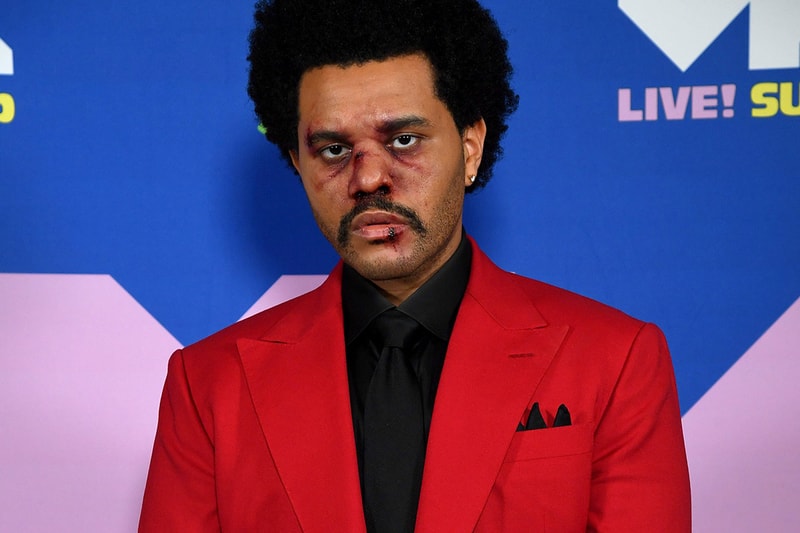 The Weeknd has said he will boycott the Grammy Awards in the future, in a statement to The New York Times released today.
"Because of the secret committees, I will no longer allow my label to submit my music to the Grammys," he said.
The statement follows several months of back and forth between The Weeknd (real name Abel Tesfaye) and The Recording Academy, responsible for the Grammy Awards and its nomination process. In November 2020, the artist's album After Hours failed to receive any nominations for the 2021 Grammy Awards after achieving commercial and critical success. The Weeknd called for greater transparency on the part of the academy in a tweet; the academy responded by explaining the minutia of its committee system, which has been criticized for the secrecy and anonymity surrounding its process and the resulting lack of accountability.
The Grammys remain corrupt. You owe me, my fans and the industry transparency…

— The Weeknd (@theweeknd) November 25, 2020
In addition to Drake, who sided with The Weeknd following the snub, artists like Frank Ocean, Kanye West and Jay-Z have also raised issues with the Grammys over the years. Criticism has also touched upon a lack of award recognition for artists of color: something the Weeknd also raised in a January interview on the subject.
"In the last 61 years of the Grammys, only 10 Black artists have won album of the year," he told Billboard, "I don't want to make this about me. That's just a fact."
The Weeknd's manager Wassim Slaiby also spoke with The Times via email, adding that he hopes this moment will inspire others to push back against the academy. "The Grammys should handle their legacy and clean it up to raise the bar to a level where everyone could be proud to hold up that award," he said. "This is [Recording Academy Chairman Harvey Mason Jr.]'s chance to step up and have his legacy be the guy who got the Grammys finally right."
The 2021 Grammy Awards will take place this Sunday, March 14, with The Daily Show's Trevor Noah taking hosting duties and performances from Harry Styles, BTS and Cardi B among others.
Click here to view full gallery at HYPEBEAST