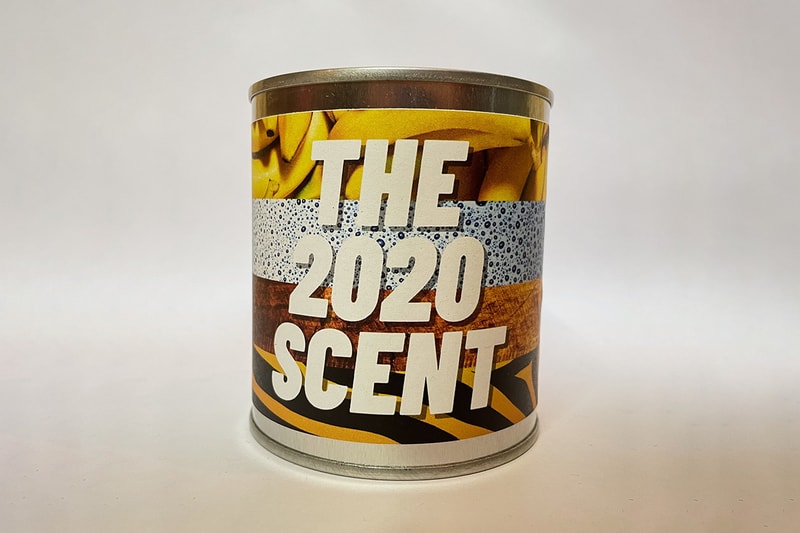 2020 has been quite the year with the pandemic changing the world as we know it, but throughout this testing time, there have been a number of uplifting moments as well. From the viral sensation that is Joe Exotic in Tiger King to everyone making banana bread or attempting some DIY — as well as the now-common practice of using hand sanitizer everywhere we go — 2020 has been full of unique moments that have altered our way of life. Now, you can remember these very moments thanks to Flaming Crap's "The 2020 Scent" candle.
Indeed, it smells like hand sanitizer, banana bread, DIY and woody notes, and the budget aftershave that Joe Exotic would presumably wear to attract someone. Do these scents make sense? No. But it sure does evoke a memory — even if we would rather forget some of them.
Despite its light-hearted nature, "The 2020 Scent" is a serious product. It is made from vegan KeraSoy wax and comes with recycled packing and labels, which nods to Flaming Crap's aim to make all of its products ethically and environmentally friendly. Furthermore, it will also burn for up to 30 hours.
Speaking on the candle, Flaming Crap co-founder Oliver Burr said, "Many people have mixed feelings about this year, it's been tough on many levels, but others valued their time in lockdown. Our candle is reminiscent and a reminder of some of this year's most prominent themes, and a completely unique gift this festive period.  A way to mark this year in a fun way!"
The limited-edition Flaming Crap "The 2020 Scent" candle retails for $19.50 USD and is open for pre-order now on Flaming Crap's website. Shipping is due to commence on November 2.
Click here to view full gallery at HYPEBEAST