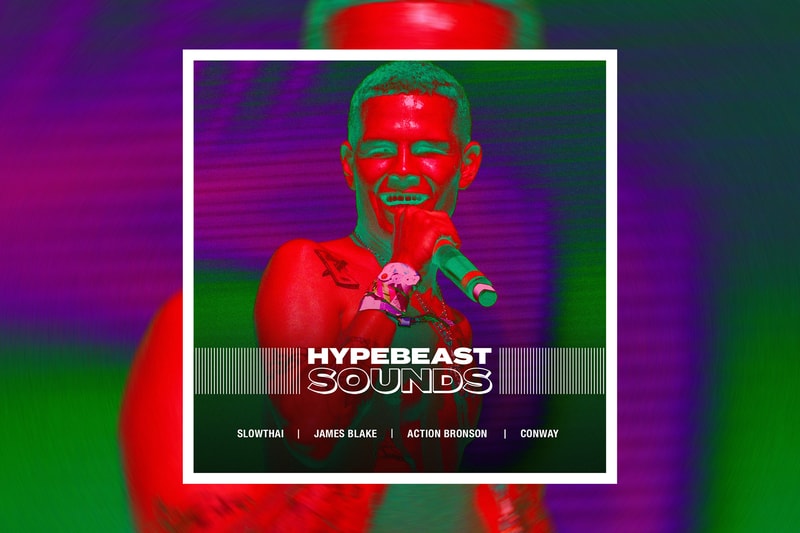 Welcome to another weekly installment of HYPEBEAST SOUNDS, our ongoing playlist that rotates through 50 of our editors' favorite songs throughout the music world.
This week is highlighted by some major new updates like slowthai's surprise single "feel away" featuring James Blake, production from Mount Kimbie and a surreal music video. That wasn't the only new offering from James Blake as he also delivered his official cover of Frank Ocean's "Godspeed" turning the somber Blonde offering into an emotional, minimalist piano ballad.
Meanwhile, Action Bronson announced his upcoming album Only For Dolphins with his new track "Golden Eye" where he tapped into some island vibes with luxurious rhymes about spilling Chardonnay on expensive rugs and his usual penchant for obscure sports references. Griselda rapper Conway the Machine dropped From King to a GOD. His third project of the year is his most diverse to date full of impeccable rhymes and even with stellar guest verses, Conway's in-depth storytelling raises the bar for hip-hop albums in 2020.
Stream the latest installment of HYPEBEAST SOUNDS below and check out our rundown of last week's Best New Tracks.
Click here to view full gallery at HYPEBEAST