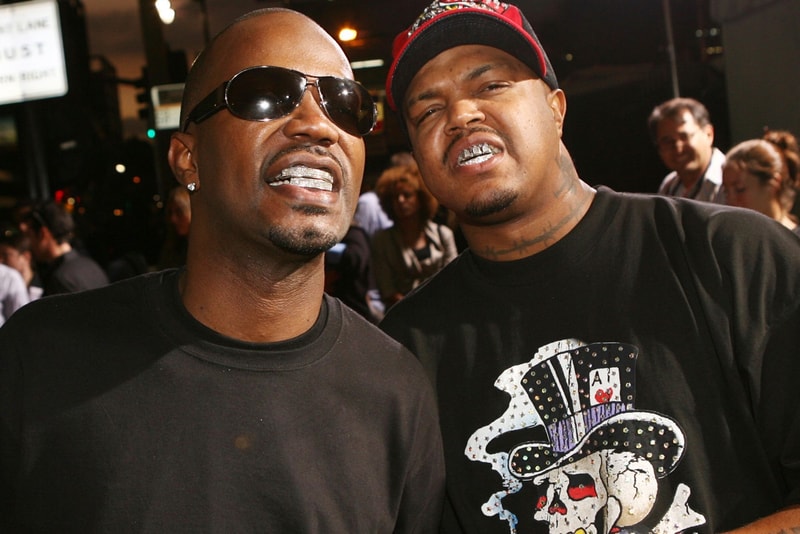 Three 6 Mafia has announced their first socially distanced indoor concert since the start of the COVID-19 pandemic.
Juicy J and DJ Paul are set to perform at the Rupp Arena in Lexington, Kentucky on December 11 with a 15 percent audience capacity, translating to a maximum of 3,152 attendees with staff and patrons. Everyone entering the arena will be required to have their temperatures checked upon arrival, and the audience will only be allowed in "pods" of either four or six people at most. The pair also took to Instagram to emphasize the importance of wearing a mask and following social distancing protocols during the concert, with the two wearing Hypnotize Minds masks themselves. They also confirmed on social media that the concert has received approval from Governor Andy Beshear.
"This'll be the first indoor arena show since the pandemic, so make sure you stay safe, and let's sell this motherf*cker out," DJ Paul said enthusiastically.
Lexington Center Corporation president/CEO Bill Owen reportedly added, "We have been in contact with the KY State Department of Health for many weeks working out the details and coming up with a plan that fulfills the safety protocols recommended by the CDC and the Commonwealth of Kentucky. We are confident that the measures we have put in place will provide a safe environment for patrons to come out and enjoy live entertainment. We are excited for this opportunity to reopen our doors and welcome concert-goers back to Rupp Arena!"
Elsewhere in music, Beyonce's HOMECOMING Coachella performance is set to release on vinyl for the first time.
Click here to view full gallery at HYPEBEAST