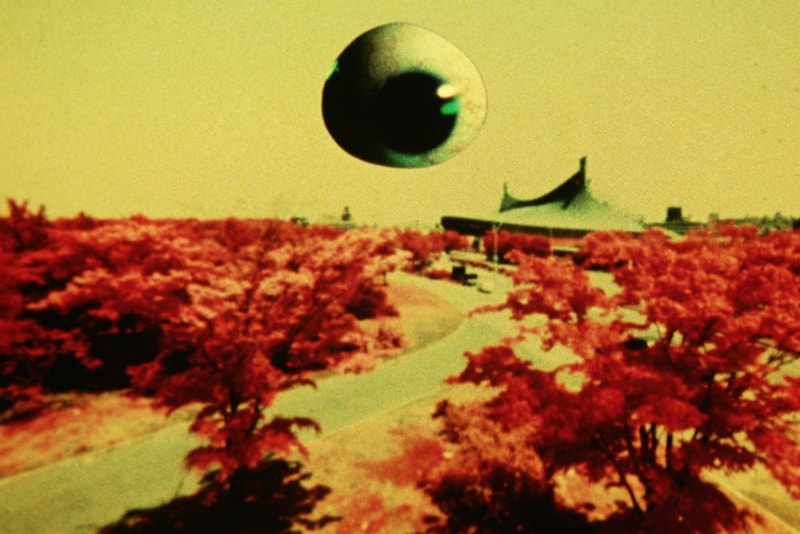 Afterimage, a new online platform curated by Spazio Maiocchi and KALEIDOSCOPE, has announced that its latest retrospective is centered around Toshio Matsumoto.
Matsumoto is one of the most seminal Japanese visual artists of the 20th century, notable for their experimental approach to 1960s Japanese cinema. The film director and artist was known for his documentary filmmaking, radical and provocative short and feature films, and then being able to capture the theory behind his work in self-critical essays.
KALEIDOSCOPE's curation kicks off the Afterimage series with works including Clemens von Wedemeyer's Transformation Scenario (2018), Mowalola's Silent Madness (2019), Richard Sides' Like a Pig in Shit (2019), and Diane Severin Nguyen's Tyrant Star (2019). However, Matsumoto's Survey (1969-1987) takes the top spot, perfectly highlighting Afterimage's aim of showcasing work that makes a lasting impression.
Afterimage aims to stand out in a world of visual stimuli. It aims to offer something immersive, creative, and meaningful. You can check out the Toshio Matsumoto Survey (1969-1987) retrospective on Afterimage's website now, where you shall experience the visual impact of art in full.
In other news, KAWS has released the astronaut Companion in three colors.
Click here to view full gallery at HYPEBEAST