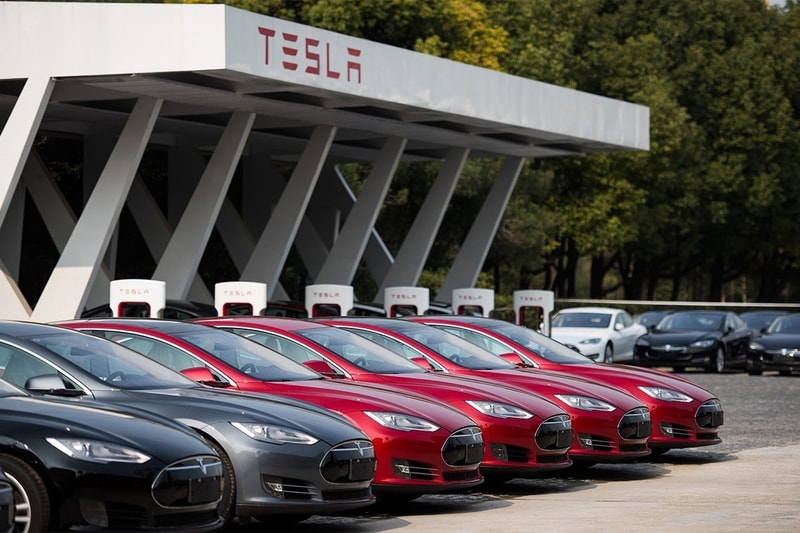 Two men have been killed in a fiery accident involving a Tesla, which didn't have a driver in the driver's seat.
According to reports, the accident took place in the Carlton Woods Subdivision in Texas, where a Tesla Model S crashed into a tree and burst into flames. The massive fire took firefighters four hours and 30,000 gallons of water to extinguish because the batteries continually reignited. The authorities reached out to Tesla for advice on putting out the fire, although it remains unclear whether the automaker had responded.
While the cause of the crash is still currently being investigated, preliminary findings suggest that the vehicle was speeding before failing to make a turn, running off the road in ultimately crashing into a tree. One man was found dead in the front passenger seat while the other was in the back, but no one was in the driver's seat. Constable Mark Herman stated that "no one was driving" the car at the time, but there's no conclusion yet on whether Tesla's Autopilot was engaged.
Tesla has yet to make an official comment on the incident.
Two men dead after fiery crash in Tesla Model S.

"[Investigators] are 100-percent certain that no one was in the driver seat driving that vehicle at the time of impact," Harris County Precinct 4 Constable Mark Herman said. "They are positive." #KHOU11 https://t.co/q57qfIXT4f pic.twitter.com/eQMwpSMLt2

— Matt Dougherty (@MattKHOU) April 18, 2021
Click here to view full gallery at HYPEBEAST