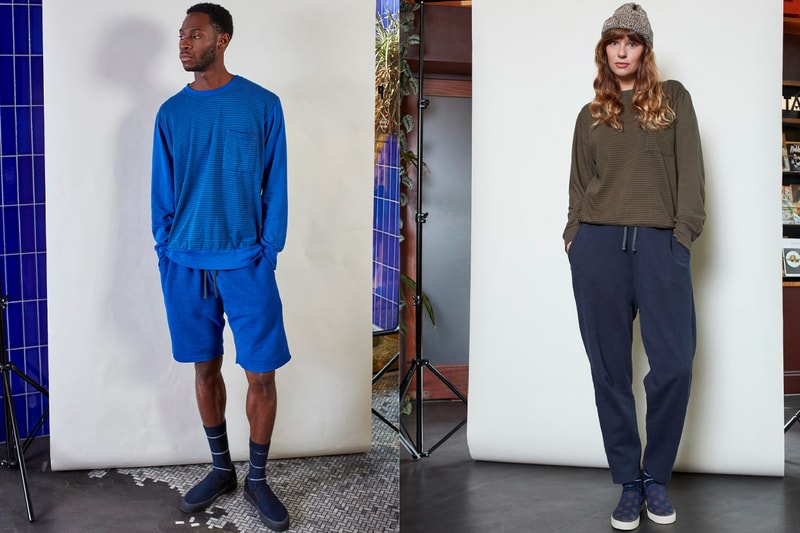 Fresh from its collaboration alongside Sebago, Universal Works has now teamed up with Paddington-based The Pilgrm Hotel to launch a sustainable collection made solely from discarded materials.
After a chance encounter between David Keyte, head honcho at Universal Works, and The Pilgrm's founder Jason Catifeoglou, the two began discussing the growing problem of waste in the fashion industry and eventually came up with the idea to create something special with unwanted materials.
The creation of the collection is centered around working with factories during their downtime and less busy periods of the year and making use of what would otherwise be unproductive hours. Through this, the collaboration seeks to take the fast fashion element out of the process and produce items that are both considered and meaningful.
The collection comprises a limited number of utilitarian pieces in the Universal Works signature style, including T-shirts, long-sleeved tops and sweatshirts. Due to the nature of the project and the intention to create meaningful pieces, no item will be quite the same as the next and there will be a very limited number produced, depending on what excess fabric is available.
The collection will be available to buy now via the Universal Works website, with all profits going to homelessness charity, Centre Point.
In other news, Vollebak has released its latest solar-charged glow-in-the-dark puffer jacket.
Click here to view full gallery at HYPEBEAST