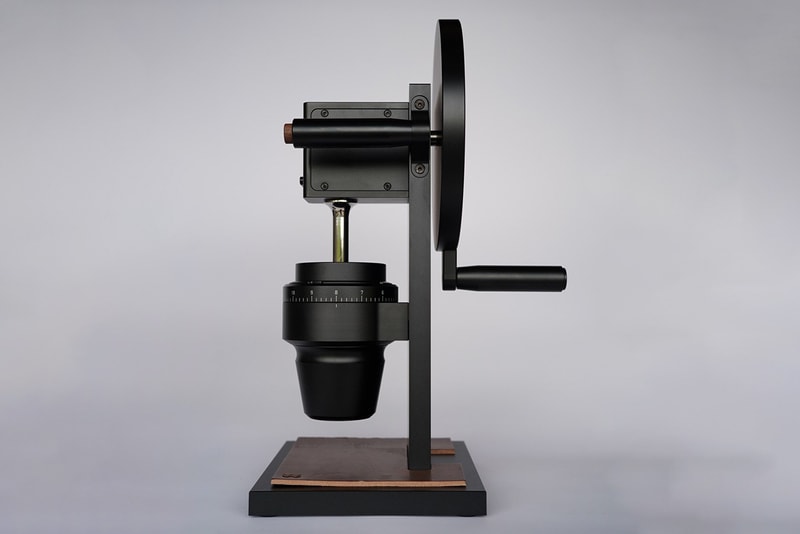 Weber Workshops is a pioneer in the process of coffee making and everything it does is — simply put — a work of art. It's known for over-developing its products to offer you, the coffee drinker, the most precise and meticulous morning coffee experience possible, and now it has opened the pre-sale of its brand-new HG-2 hand-controlled coffee grinder.
For the base price of $1,495 USD (the "Onyx" edition is even steeper at $1,650 USD), we expect you'd be using your HG-2 for more than just a morning coffee. When you do get around to using it though, you'll start to notice exactly what your money has been spent on.
Elevating upon the HG-1, which is described as the "gold standard of hand grinding in the industry," the HG-2 has been designed to have a smaller footprint by 37-percent than its predecessor, and it also features a transmission gearbox as a first in the hand grinder market.
Elsewhere, the HG-2 features a patent-pending "magic tumbler," an optional magnetic centering tumbler, a brush in the handle, a foldable crank handle, adjustable grinding grades for a finer end product, and more. It's built around an 83mm conical burr set sourced from Mazzer, which features its own secondary process to season the burrs and make them better suited to hand-grinding. In short, Weber Workshops claims that the HG-2 will "last both you and your children's family a lifetime of world-class coffee grinding."
As of writing, the pre-sale of the HG-2 has sold out. However, both the silver and "Onyx" versions of the hand grinder will come back in stock in due course, costing $1,495 USD and $1,650 USD respectively. Head over to the Weber Workshops website to find out more about the HG-2.
For more homeware essentials, check out HYPEBEAST's guide to all things incense.
Click here to view full gallery at HYPEBEAST