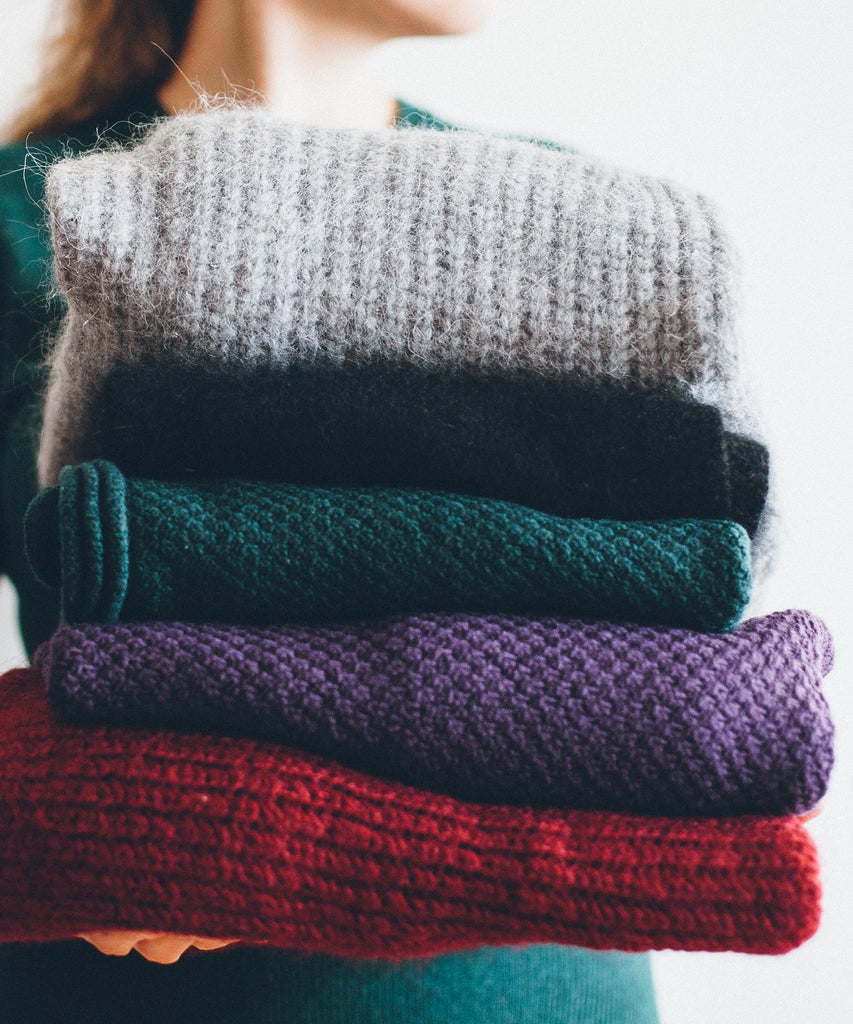 A decade ago, luxury fashion brands didn't even acknowledge the existence of sales, let alone participate in the resale industry; brands would rather burn excess goods before selling them at consignment prices. But thanks to the rising popularity of secondhand shopping in the last few years, as well as consumer cries for more sustainable ways to consume fashion, more brands have begun to partner with companies that sell pre-loved goods. Earlier this month, this culminated in luxury conglomerate Kering, which owns Gucci and Bottega Veneta among others, acquiring a 5 percent stake in the Vestiaire Collective, a popular luxury consignment retailer. The deal signals a powerful shift in the relationship between luxury and resale. 
"There has definitely been a shift in the way brands have been thinking about resale over the last few years," says Fanny Moizant, the co-founder and president of Vestiaire Collective. "Brands are [now] considering resale as integral to maintaining value." The RealReal's Allison Sommer agrees that the shift has been significant. "In the past, there was a common misperception that resale cannibalized the primary market. The reality is that the vast majority of our community regularly shops the primary market," Sommer says. "It's a strong motivator for a shopper to purchase a luxury item in the primary market knowing they can sell it on the secondary market down the line and make back a significant portion of their investment." Then there are studies that predict that the secondhand market will boom: According to thredUP's 2020 Resale Report, it is expected to reach $64 billion by 2024 — up from $28 billion in 2019. 
Last month alone, there were several notable partnerships between resale companies and designers, Kering aside. Victor Glemaud dropped its first shoe collaboration with Nigerian accessories brand Shekudo exclusively on The RealReal during NYFW. Conceptual fashion label Imitation of Christ, too, partnered with the company to sell its spring '21 collection exclusively on the luxury consignment site. Taking it a step further, designer Christian Siriano pulled two dresses from his past collections from thredUP — before altering and sending them down the runway alongside new pieces. Years ago, it would have been difficult to imagine a brand embracing its own secondhand clothing; now it's a way for brands to signal that it is committed to responsible and sustainable practices.
"I've always loved thrifting and believe it's one of the best things we can do for the planet," says Siriano, who previously collaborated with the online consignment and thrift store to create the Thrift Logo. "I believe reuse will define the future of fashion. I wanted to make a bold statement by showcasing used clothes alongside new, and show the world that thrifted clothes have a place at New York Fashion Week. As fashion designers, we don't always need to promote brand-new looks."
This is the thought process behind Depop's new sustainability commitment, for which the Gen Z resale marketplace enlists designers who use pre-existing materials. Most recently, the company partnered with Kenneth Nicholson on Division 332, a line made from deadstock fabric. "I was interested in doing the capsule collection with Depop because of their commitment to sustainability," Nicholson tells Refinery29. "I am a big believer that it doesn't necessarily take the most expensive or most rare materials to create luxury items or items of worth." 
On the other end, there are brands partnering with resale sites to get rid of excess product. In July, sustainable fashion brand Mara Hoffman teamed with The RealReal for an archive sale as a way to stay afloat in the midst of the pandemic and release inventory. But even prior to this, Hoffman expressed support for customers who buy her clothing secondhand. "A garment's life shouldn't end after one person is done with it. You can design classic, high-quality pieces, but people's tastes will still change. It's not realistic to think that someone will keep a piece in their closest forever. Resale platforms give garments a chance to live another life, keeping them in the circular world and out of landfills for as long as possible," says Hoffman. With that in mind, the designer just launched Full Circle Marketplace, an in-house resale platform that buys and sells pre-owned Mara Hoffman garments. "As a brand, we are committed to promoting the longevity of our garments," says Hoffman. "The hope is that our customer will wear their Mara Hoffman piece for as long as possible, and once they feel like they want to let it go, give it a chance at another life."
According to Sommer, since The RealReal began working with sustainability trailblazer Stella McCartney in 2018, the retailer has noticed more labels rethinking their relationships to resale. "Brands started coming to us to talk about ways we could work together, and the volume of conversations we're having has increased every year since," Sommer says. In October, in another move that sent waves through the industry, The RealReal launched an online shop with Gucci, which featured a mix of pieces straight from the luxury brand and a curated selection of pre-loved items from consignors. "Having one of the most well-known luxury brands in the world encourage its community to join the circular economy is incredibly powerful," says Sommer. In a similar move in February, Vestiaire teamed up with Alexander McQueen on a buy-back program that allowed customers to sell their pre-owned pieces for store credit.
According to a 2020 Vestiaire Collective x BCG survey, 62% of consumers would be more willing to buy from fashion brands that partner with resale platforms. "By buying and selling a brand both new and secondhand, consumers are increasing their engagement with the house and adding lifetime value," Moizant says. In other words, if you know that your luxury pieces can have several lives, you will be more likely to spend more money on them, participate in circular fashion practices, and become a loyal consumer. 
Given that the rise of resale has predominantly been driven by younger consumers' interest in sustainability, we can only expect partnerships like this to continue. As Gen Z's spending power continues to increase, brands would be smart to engage with resale in some capacity, whether in the form of partnerships with resale sites or in-house take-back programs.
"Resale is not the silver bullet that is going to fix all of the industry's problems regarding waste and overproduction, but it is a way forward toward a circular fashion system that is kinder to the planet," says Steve Dool, the head of brand partnerships at Depop. "Designers, especially independent and emerging talent, know they need to take responsibility for what happens to the clothing they produce after it leaves their stores or warehouses. By making pieces that are built to last and can therefore be resold, and engaging directly with [customers] who are already invested in circular consumption, designers are taking active steps toward extending the life of their clothing." 
And that of their brand, too.
Like what you see? How about some more R29 goodness, right here?
Resale Is Thriving In The Pandemic
Mara Hoffman's Sale On The RealReal Starts At $75
How To Build A Successful Secondhand Depop Shop